Ooga Chaka - Brass Band Without Border
Share music with children in difficult situation around the world
About the project
   Ooga Chaka is a group of young people that wants to help children in difficult situations to overcome their problems through music.

Some statistics about the project :
3 countries : Nepal (Katmandou), Madagascar (Antsirabe) and Colombia (Carthagana de Indias) during 7 weeks in each country.
4 local partner NGOs working with orphans, and children with difficulties.
9 young, motivated people passionate about music and cultural exchanges
1 funky/jazz/afro-beat brass band
Project in action:
1. With the children :
We will awaken children interest in music by : forming choirs and musical ensembles, manufacturing musical instrument from recycled material, singing, creation of nursery rhymes, rythmic dances, ...
We will foster the recognition of the effort they made through public performances
   We want to form a musical ensemble with children they could continue and that will last after we leave. All the previous activities will be prepared in advance in France and we will adapt them to the needs of each NGO.
2. With the NGOs:
We will promote NGOs work in public places through musical events. The profits will go to the associations.
We will also involve local artist in our activities with the children.
   We want to use music and our brass band as a communication tool to help the NGOs we are working with.
What needs does our project respond to?
   According to UNICEF, more than 150 millions children around the world have no family and have nowhere to live. A lot of associations use education to enable social reintegration of those children.  Those associations are in need for activities in which children will feel more valued, that will gain their self esteem and trust in society, but also to stimulate development of their artistic potential.
Why music ?
  Music as an educational tool can develop listening to oneself and to others, it encourages group work and increases concentration. Music helps in escaping everyday's concerns, it makes people feel freer and prouder of themselves. It is also a tool for peace and cultural exchanges.
Local partner NGOs:
Our supports in France: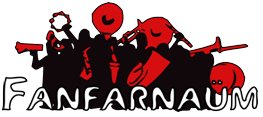 Spyra - toys manufacturer
   This project is an extension of other projects supported by the network Fanfare Sans Frontières. The goal of that network is to bring close together the bearers of that kind of project and to promote their actions. Last year, two projects were carried out: Babel Brass Band and Somewhere Over The Tempo).
What are the funds for?
   We estimate the total cost for our project to 73 000€.Ooga Chaka only has 36 450€, financed by its members. Therefore, we are currently looking for financial partnerships (public or private) to be able to achieve our project.
The main costs are :
transport (on our expense)
costs of living in each country
communication and administrative costs
visas, insurances and health care costs
material that we will use in the workshops
salaries for the employees who will help us fulfill our project
 
  At the same time, we expect to earn about 10 000€ preparing concerts, live performances and by selling CDs.
   Through this crowdfunding we are hoping to collect 3 000€ or more which will finance our project for the firts two destinations : Nepal and Madagascar.
About the project owner
 Each member of the projet has chosen to dedicate seven months of his life to contribute to the problems of education and poverty in developing countries. Furthermore, we rallied around that project because of our passions for music and cultural exchanges.
 Music is a tool for education, creation and recreation that we will use to contribute to the education and the development of the youth.
The members of the project:
Damien - Trumpet - Centrale Paris
Florentin - Trombone - Centrale Paris
Olga - Clarinet - Psychologist
Jonas - Cocktail Drum - Doctoral Student
Salma - Tenor Saxophone - Physicist Engineer
Nicolas - Guitar - Professional Musician
Olivier - Bariton Saxophone - R&D Engineer
Camille - Sousaphone - Anthropologist
Ana - Percussions - Instructor in a science museum
  The members of the project play and have played in several music groups in France and abroad. The are familiar with public performances. Furthermore, several of our members have worked or currently work with children. We have also among us a psychologist and an anthropologist providing us with key competences. Thanks to the feedbacks of the previous Fanfare Sans Frontières projects, we are able to prepare our project better.
   You can listen to our songs on our soundcloud, find more details on the project and the members of the project on our web page and keep up to date with our last news on our facebook page.

Our next venues :
Soirée de soutien au projet (concerts et rencontres) - 28 septembre - Paris
Concert à la Mécanique des Fluides - 26 octobre - Toulouse
Marathon de Toulouse - 27 octobre - Toulouse
Festival Fanfare Sans Frontières -  16 novembre - Paris
Soirée de soutien au projet (concerts et rencontres) - 30 Novembre - Dynamo à Toulouse
FAQ
If you still have an unanswered question, feel free to ask the project owner directly.