The way to l'Olympia
A documentary on barriers between dreams and reality
About the project
We all havedreams.For someit is easier toachievethan others.Thenwe youadd fate andevents things becomeeven moredifficult,difficultasit wasin 2011for Eleonora.But the pastisover and dreams aredreams, you know.What'sstronger than adream come true? To make the dream come true.Thisis our project: to transform the dreamof Eleonorainto reality.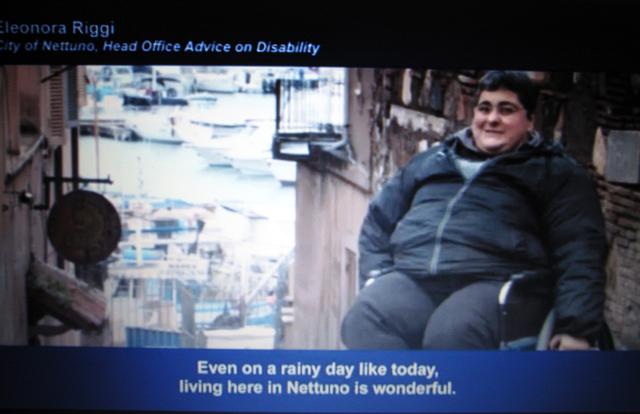 this is the project Act! where i worked with Eleonora
Help Eleonora travel from Nettunoto Paris toattend the concertof The Pooh, her favorite band ever, at the Olympia. But sincethe other sideof the dreamis reality, we decided touse the opportunityof this tripto shoot a video, "The way to l'Olympia", ofwhat it means totravelin Europe A.D. 2012  if, by chance, you are adisabled person. 
Aroad movie thatwe intendto bringand present at all the movie festivals  where talks aboutmobility, transport, tourism, travel are the subject.Totell,tounderstand,to engage,to amuse. To let people think. To promote change.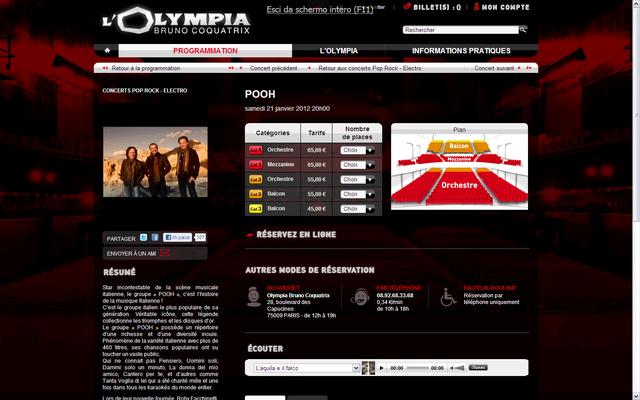 What are the funds for?
The fundswill be used to:
pay

travels and

accomodations for

Eleonora

and her

mother who

always travels

with her

cover

the costs of

logistics

 of the 

(

small) 

crew

and for the needed equipments to shoot and edit

 the documentary

. 
Build the project social network and digital presence
The movie will be overviewed byMarco Pozziand shooted and directed by Claudia di Lascia, Michele Bizzi and Federico Monti, a fantastic independent videomaker crew who will give their time and skill to the project.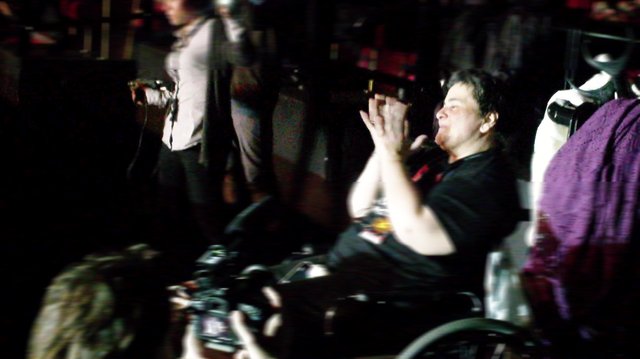 About the project owner
Themain character here isEleonora, her dream, her journey. I can onlysay I'm adreamer (and I hope i'm not the only one). Then if you are asking why i'm doing it, well 'cause i love her since I met her.
Pls note: IBM as a brand has nothing to deal with this project.
This is me as a friend, as On Demand community member and as a dreamer.
PPS: don't say a word to Eleonora, this is a surprise
(now she knows :-)