Temples of the Atom
A view inside America's never-finished nuclear power stations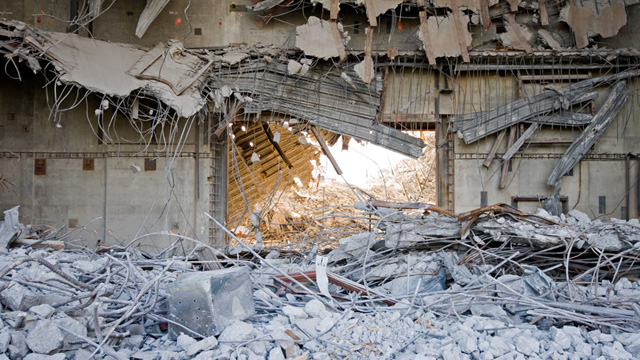 About the project
With your help, I can present a view inside the history and the wreckage of America's never-finished nuclear power stations.
In the years following the 1979 reactor meltdown at Three Mile Island in Pennsylvania, more than 50 reactor projects were cancelled across the United States. While many of these reactors had yet to move beyond the planning stages, a number of units that were well into construction were cancelled and abandoned. Closer regulatory scrutiny after the accident combined with a difficult economy to make a host of half-completed projects unviable, and left their wreckage strewn across remote farmland and fog-choked coniferous forests from Tennessee to Washington state.
Top: The steam generation building at Marble Hill, Indiana, being stripped and readied for final demolition in 2010 ["Marble Hill #1"].
Above: The "A" reactor complex at Hartsville, Tennessee in 2011 ["Hartsville #1"].
We have recently seen the usual anonymity of nuclear power shattered again with the events at the Fukushima Daiichi facility in Japan. Few among us ever have the chance to see inside the generating stations that power our lives, and the distant, antiseptic view presented in utility-supplied photographs is as off-putting as the perimeter fencing and guardhouses that surround the active generating stations.
Cancelled projects, like the sites I am visiting, offer one of our best chances to gain a true sense of the scale, materials and feeling of nuclear power infrastructure. They also tell a powerful story about the failure of a technocratic engineering and planning culture---the cancellation of these projects didn't just result in tens of billions of dollars in write-offs, but also in the bankruptcy or near-bankruptcy of several of the utility companies that were building them.
My project presents an opportunity to improve the depth of our familiarity with the physical presence of nuclear power in our lives and landscapes, and with the frailty of the endeavour.
Above: The view from beneath the completed cooling tower at Hartsville, Tennessee. ["Hartsville #5"]

Below: Core structural components of the turbine building at Marble Hill ["Marble Hill #2"]
What are the funds for?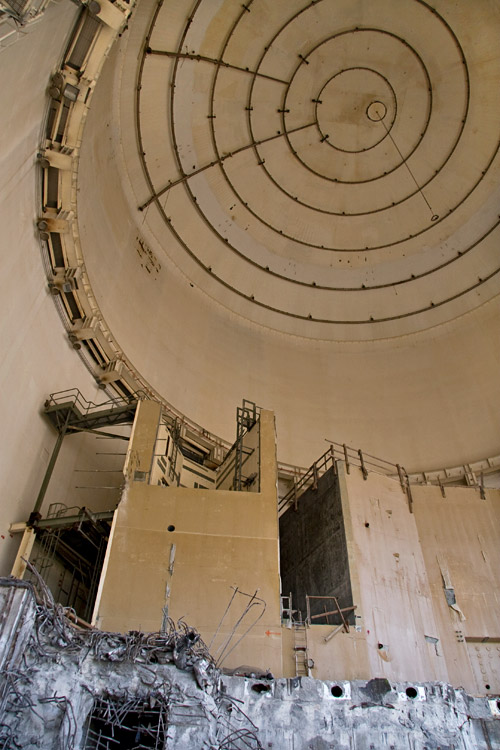 In 2010, I visited the Marble Hill Nuclear Power Station in Indiana while it was under active demolition (it had sat unfinished and abandoned since 1983). I have also visited sites in the Tennessee Valley where construction was also halted in the early 1980s.
At minimum, your donations will fund the completion of my photography and research of abandoned nuclear power sites in the Tennessee Valley and at other sites in the Pacific Northwest and Midwest.
Your assistance in funding the principal photography will allow me to exhibit and publish this work later in 2011-2012.
Right: Marble Hill Unit #2 Reactor Containment Vessel ["Marble Hill #3"]
About the project owner
Michael Cook is a researcher, photographer and graduate student in Toronto, Canada. He is best known for his work documenting historic hydroelectric infrastructure at Niagara Falls, and sewer systems throughout Southern Ontario, much of which is published on his website, vanishingpoint.ca.
His work has been published in several volumes, including The BLDGBLOG Book and Water (Alphabet City #14), and has been exhibited in solo and group shows. His first book, Elevator Alley, a collaboration with the photographer Andrew Emond, explores the working landscape of grain elevators in Buffalo, New York. It was published by Furnace Press in 2010.
Above: Beneath the battery of Ecodyne cooling towers that were to have attended to the Marble Hill Nuclear Power Station's Unit #2.