North Atlantic Row
2700 nautical miles, rowing solo across the ocean, from Canada to France
About the project
In summer 2012, I will row the North Atlantic  It will take approximately 90 days in order to cross the 2700 nautical miles that separate Québec from France.  I will face one of the most fearsome oceans known to navigators: cold temperatures, 12 meter waves, as well as winds reaching 100km/h could cross my path.
Before going out there, I'll row from Montréal to the Magdalen Island with my rowboat during summer 2011. Here is my route for summer 2011: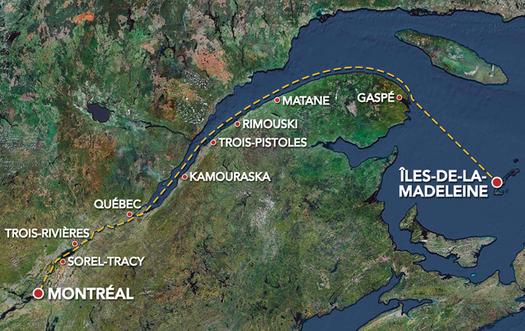 That means three months alone on my little rowing boat on which I will eat, sleep, navigate, row, row... and then row some more!
Here is a photo of my little ocean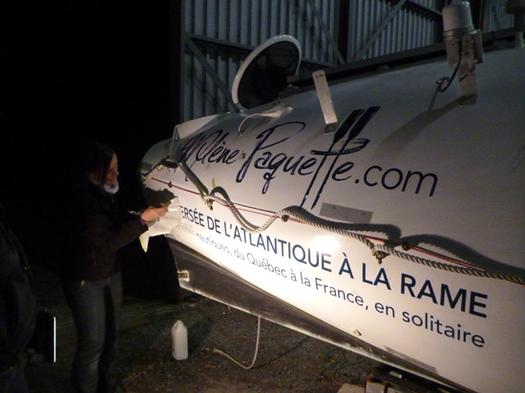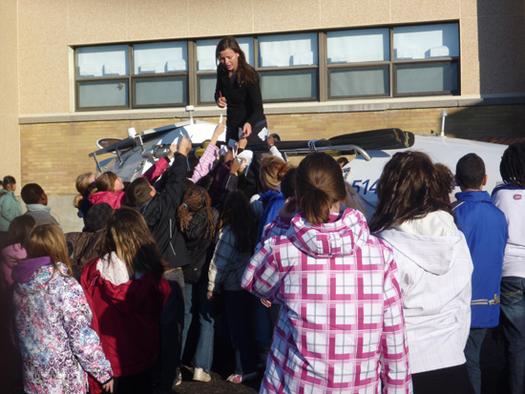 During my trip, I will be tracked by a positioning system that will allow people to follow my progress directly from my website.  A blog will be updated daily in order to share my experiences and feelings.
To give you a brief idea of my last challenge and to give you a little idea of what is waiting for me in the North Atlantic, you can have a look at the preview of the documentary that will be filmed after my next row.
You can check out my rowing boat in this little photo album
My new website will be available soon in English, but in the meantime, the latest version is at mylenepaquette.com.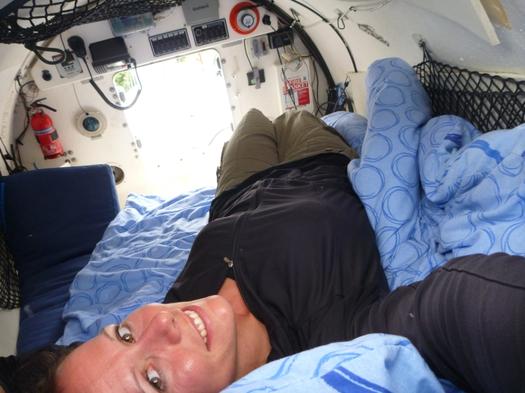 So, I need financial support in order to get this project off the ground and to be totally ready behind the starting line in June 2011.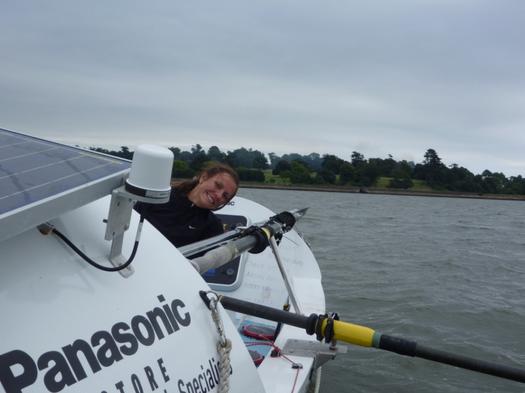 What are the funds for?
The money raised via Ulule will be used to buy two satellite telephones and a waterproof laptop that can be used even in extreme conditions.  As I will surely need to phone my family and friends, my land team and my weather router, as well as my supporters from Ulule who have chosen to receive a call directly from the high seas, I will also need to buy a few hundred telephone minutes to use in inter-stellar communication!
The laptop will allow me to check the weather forecasts, organise and save my photos and videos taken at sea.  I will also be able to update my daily blog, enable my land team to update my Facebook page and of course… I can tweet directly from the ocean.  And equally as important… I will be able to watch some cinema classics to calm me down in the middle of a storm!be indispensable in order to be able to send and receive emails, to update my daily blog and to tweet directly from the ocean.
If there is any money left from the money raised via Ulule, this could also be used to buy a few sachets of cordon-bleu dehydrated food, a little bit of hand cream and some coffee… lots of coffee!!!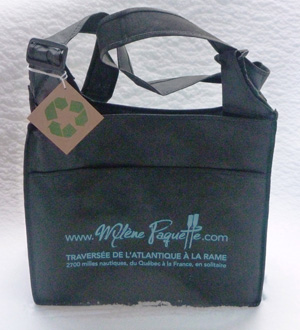 Mylene's Grocery Bag (available in the rewards)
About the project owner
I am an adventurous person who likes to do things differently.  Sometimes I think I wasn't made to live on the same planet as everyone else… well, at least not on land! I am convinced that nothing is impossible to he who dares to dream, in fact I believe that our limits are those that our imagination imposes upon us.  
I love working with young people and giving them the courage and the taste for doing things differently.  By my actions, I hope to influence people to take action in order to develop their own goals and to encourage them to put their fears aside and go for their dreams.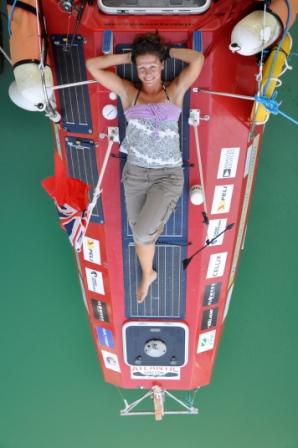 I work as a patient care attendant in a children's hospital in Montreal.  I also give presentations and public conferences in schools and businesses in which I share my experience of my last ocean row.  Last winter, on a crew of five men, I rowed 5000 km from Morocco to Barbados during 58 days! 
As my father suffers from Parkinson's Disease, I want to actively help the Québec Parkinson Society.  I want to raise awareness of this cause and demystify the disease by way of my next ocean row. I am also associated with the David Suzuki Foundation with which I will contribute actively to save the oceans.
I love sharing my passion and my story with people. I spend most of my time working frantically to enable me to bring my next row to fruition and I thrive on the challenge of the general organization of this challenge. 
And above all, I love rowing… rowing non-stop in order to get somewhere!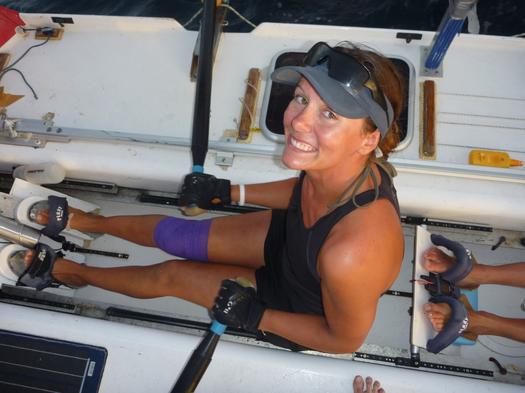 FAQ
If you still have an unanswered question, feel free to ask the project owner directly.