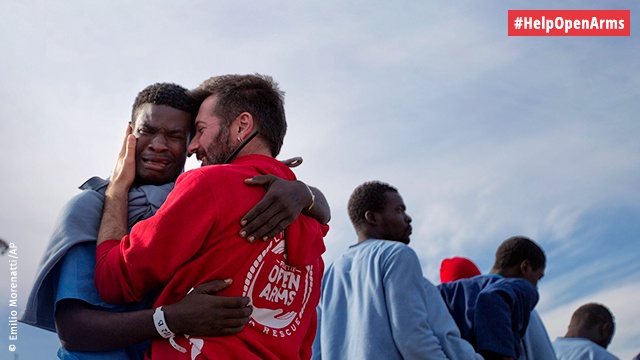 Since they arrived there a few months ago, they have already saved 17,000 lives. But it's not enough. This is why they want to continue fighting for them and to undertake a new mission with a new boat: the Open Arms. They want to continue in the Central Mediterranean area, to protect human rights in the sea until it is no longer needed. But to do this, they need our help: #HelpOpenArms.


Discover the campaign
You can help Open Arms by spreading the campaign with the assets you'll find in the Mobilization Kit. Share #HelpOpenArms and let's help them to reach the 100%!