MAW
a psychological horror short movie by Jasper Vrancken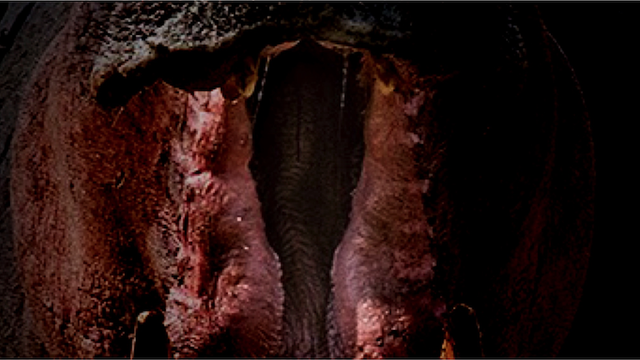 About the project
"Maw" is a Flemish psychological horror short film, written and directed by Jasper Vrancken.
"Maw" tells the story of Richard (Matthieu Sys), a mild-mannered young man, who works as a male nurse in a nursing home. But Richard has an unusual fantasy: he is sexually aroused by the idea of being eaten. Through an online ad he meets the mysterious Max (Pascal Maetens), who is part of a dark underground world of depraved sexuality. Max offers him the chance to fulfill his fantasy. But does Richard dare?
What are the funds for?
While we've already received a production fund from our cultural public funding body, this is not enough to cover our costs.  Making films remains very expensive, even short films. We still need a little bit of help to get this ambitious horror story finished, just as director Jasper Vrancken envisioned it.
"Maw" is a story told in a larger-than-life way, with big sets, a dark atmosphere, and a brooding and controversial theme. It flirts with the body horror-genre, with creepy sexual undertones, which is something that has never done before in Belgium. It is tragically beautiful and ugly at the same time. "Maw" will be a novelty for Belgium's genre cinema, and we don't want to cut corners to bring this unique story to life. "Maw" has already been shot and we are hoping to release this film to the national and international film festival circuit in April 2018.
We want to use this money especially for the sound design and music, which will lift the project to an even higher level. The Sound Design will be done by Yves De Mey, one of Belgians leading sound designers (Clan, Dood van een schaduw, Als de Dijken breken, Brussel, Gutterdammerung, Tabula Rasa, ...) and the music is composed by KRENG (Monster!, Camino, Cooties, Forgotten Scares, several theatre plays by Abattoir Fermé, ...).
About the project owner
"Maw" has a talented cast lead by Matthieu Sys - well-known from tv-series as In Vlaamse Velden, De Ridder and Amigo's.  Next to Matthieu, we have Pascal Maetens (known from the cultfilm The Miracle of Life and Paradise Trips), Pieter Piron (Quiz Me Quick, Marina) and last but not least the ravishing Dutch actress Myrthe Kramer (Crimi Clowns).  
-------------------------------------------------
Skladanowsky is a edgy independent production company, founded by Kevin Hoed and Steve De Roover in 2015. So far we produced the following titles: 
The Barrier of Silence (2015, Robin E. Pipeleers, Thriller/Shortfilm)
Injurious Nightmare (2016, Tonny Vanderavert, Horror/Shortfilm)
Has#tag (2017, Adil El Arbi & Bilall Fallah,  Drama/Shortfilm)
Skai Blue (2017, Guido Verelst, Drama/Shortfilm)
Forgotten Scares: an in-depth look at Flemish Horror cinema (2017, Steve De Roover, Documentary)
Currently in production: 
Quality Time (Kevin Hoed, Drama/Shortfilm)
Maw (Jasper Vrancken, Psychological Horror/Shortfilm)
---------------------------------------------------------------
Jasper Vrancken was born in 1979. In 2001 he graduated at RITCS in Brussels. Ever since he has been working as e freelance director and editor. In 2007 he won the 'Best Film' with his short film "Waiting for Lili" in Ghent. In 2012, his short "Macula" won the "Best Thriller Short" at the Atlanta Horror Film Festival. 
Filmography:
2007: Oostende, 7 april 2007 (short) // Wiating for Lili (48 hour film project)
2008: Les Gants de la Villa (Documentary)
2009: Swell (short)
2010: Crush (1 minute film)
2012: Macula (short)
------------------------------------------------
http://www.facebook.com/skladanowskyfilm