Voice of the Wind - Seeds of Transition
Documentary movie - a road trip in social alternative projects of Spain.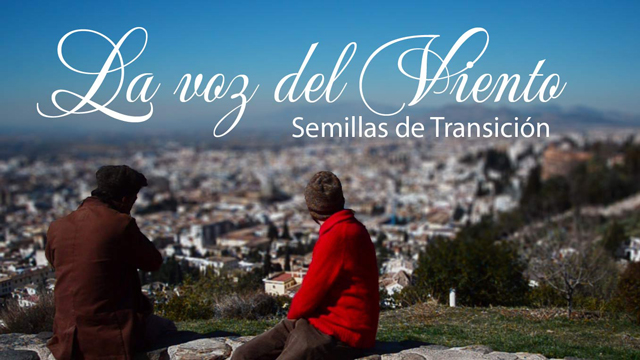 About the project
We are presenting the movie! You can chech the screening agenda: HERE
Contact us to organize a screening!

lavozdelviento (at) mosaicproject (dot) net
---------------

Jean-Luc Danneyrolles is a French paesant who lives and grows in south of France Provence county.Carlos Pons, is a Spanish film director. Together they organise a road-trip to Granada city aiming at meeting agro-ecological alternatives and social movements of Spain. On of february 2012, a cameraman is engaged to follow their journey through the cold winter, with their only worthship in hands : pockets of seeds.
One testimony of an emerging movement ... Another world is possible, here and now.
Project for a documentary movie, vidéo HD 1080p, stéréo, 55mn.
-----------Download and watch our trailer onVIMEO (Download/Original)---------
-----------Visit our blog for more : http://seedsoftransition.blogspot.fr/----------
We need your help to finish this project !

_______________________________________________________________________________

Presentation of the project
We aim to produce a documentary movie which will make use audio-visual language to cross over three symbolic journeys, three points of view on transition, global consciousness and paradigm shift :
 - one real journey: our trip from Provence countryside to Grenada city, hosted in beating hearts of alternative Spain ;
 - an inner journey: about  feelings ans reflexions we had during the trip or producing the movie ;
 - a collective journey: forward to the utopian blooming world in our mind's horizon.
_____________________
Trip data
21 days of travel
35 visited projects
over 200 people interviewed
9 natural parcs passed by
(visit the intarctive map: http://g.co/maps/8mvgt)

Aims of the movie
The movie will explore an experimental path : use audio-visual language (images, sounds, mounting) to convey feelings and concepts that are setting up in this culture change. The movie would tell, by itself, a story of a world in transition, the construction of a needed utopia.
The aim of project is to witness a part of this new culture which is blooming on the planet, by combination of people's collective unconscious with everyone's mind consciousness. This new world is already expressing itself in hundreds of projects and in many more hearts and little actions.

Seeds grown by Jean-Luc himself were traded during our trip with groups we met. The seeds are as a guide line and a link between the places we visited. They symbolically open our experience to many similar projects growing over the west mediterranean shores and beyond.

People and places we met during the journey are taken like  individual and collective experiences that would let us develop the subjects of agro-ecology, permaculture, degrowth, sustainability, cooperation, community and self empowerment, direct democracy, federalism,. etc.

In another hand, we will implement times poetry of nature like space for open reflection. The subjacent topic  would be that human communities could let each very living being be able to reconnect to each other, that our world would actually evolve beyond individual selfishness, materialism, corruption an competition. Beyond culture and history.
_____________________
Context of the journey
Jean-Luc Danneyrolles choosed to work as a peasan in aim to « constantly live in a garden », and managed to do so for last 27 years. He takes care of 20,000 m² of land in Natural Park of Luberon, in south of France.
Jean-Luc is a uncommun organic farmer. Every year, he sow, multiplies and store hundreds of seeds of forgotten vegetables, plants and flowers, for selling them to other organic, amateur and local gardeners. He called his place "Le potager d´un Curieux", ( orchard of a curious man ).
Either his garden and the small barn he use to shelter himlself  are full of artistic actions, philosophical thoughs, writings and poetry on human and nature. He is a curious explorer playing consciously with physical, intellectual and spiritual world. As he is quite isolated in the mountains, he stays tuned to the world thanks to radio and internet, and stand open to new meetings as more and more people travel to his place. He humbly consider his role toward young generation in diffusing seeds of transitions for our world. He is for instance engaged in degrowth campaigns and take part in the « Peasan's Seeds Network », a French movement for preserving cultivated genetic heritage.
We met on spring 2011 and I (Carlos) worked with him at the garden for a few months. I brung a big impulse from the spanish movement to his daily routine : due to recent changes in my life after two years of experiences in cooperative trading et social equity in action at local scale,  I was inhabited by a huge amount of new energy.
We had a lot od interresting talks and a good connexion began to link ourselves together. We also lived from the distance all the « Arabic Springs » and Spanish social demonstration on « 15M », as we were taken by germinating seeds to care of in the greenhouse. "Something is going to happen outside, we can feel from here.", we said.
Four months passed by since i have returned to Spain for a while. When i go bac to Jean-Luc's garden on November 2011, he told me his body and soul were tired, so was his fields. Both seem to need a pause in aim to evolve by theirthelves. Jean-Luc also needs to see the world outside, for real... on thousand kilometers away to south, along Mediterranean sea, Granada city echoes with strengh in his heart.
As he knows my background in agro-ecological or global change movements along south Mediterranean shores, he ask me to travel with him. The idea is growing : from his garden to Granada, we could visit several inspiring places, discover these new alternatives projects blooming everywhere, staying from place to place, trading seeds to improve cultivated biodiversity, living the Spanish social movement from the inside.
From there... why not make a film of it ?
 
_____________________
Pictures from the film: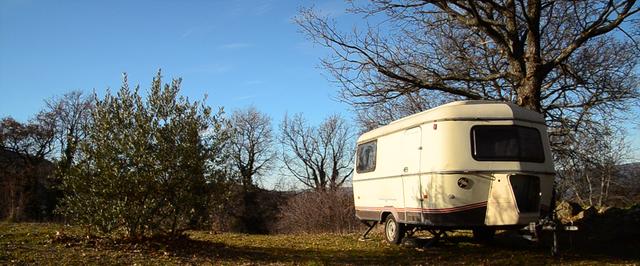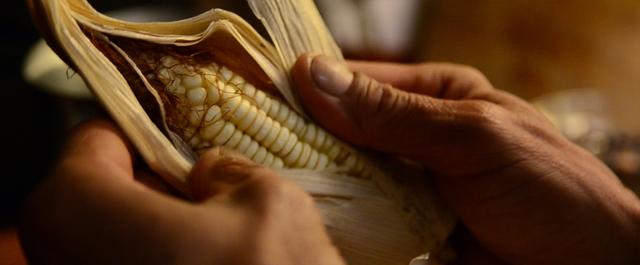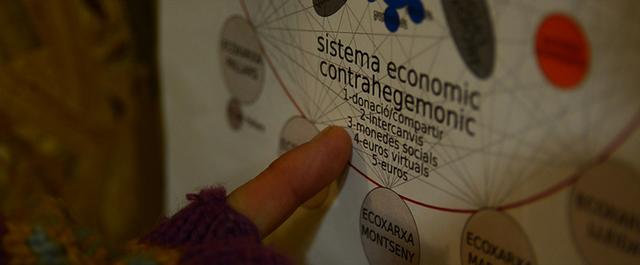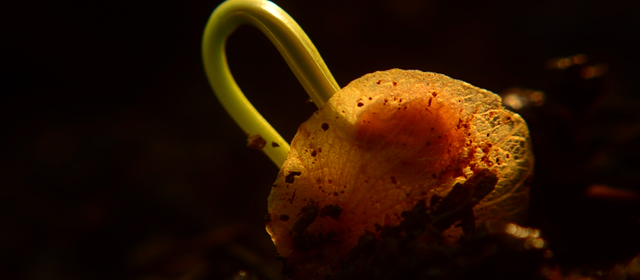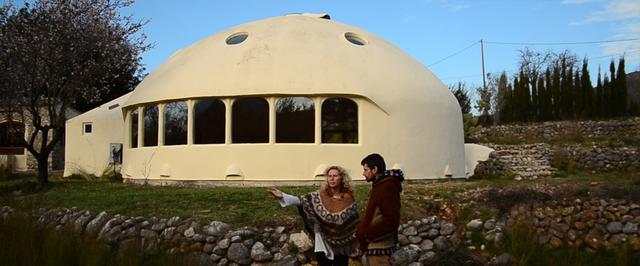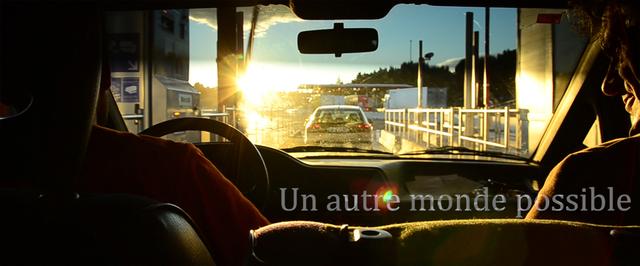 What are the funds for?
We have already self founded our journey and the engagement of our (talentuous) cameraman. The shootings have produced 35 hours of beautiful images.
We made a first rought trailer to explain the pririt of the full movie we intend to produce. We still now need to spend most energy and time in derushing, logging, and selecting most appropriate sinopsis to create a balanced, poetic and powerfull long play documentary.
We are starting a crowdfounding capaign in aim to finish this work
we are calling for your participation.
We are offering you to take part in this adventure, in accordance with your means. If you even can't afford giving money, we are yet asking for competencies as mounting, translating, graphic design, oral actors (for voiceover) or event broadcasting networks, ect.
You can find details at :http://ulule.com/mosaic
You can also send your participation or contact us by alternative ways :
bank transfer :
Please send an email to lavoixduvent@mosaicproject.net in aim to inform us of your intention and communicate your particulars, we will send you in return all the bank details. It is very important o label your transfer operation with FULL NAME , so we can identify its origin.
check :
Please send to :  
Carlos Pons
Rue du portail de l'étang (Impasse de la mairie)
84160 Cucuron

NB : In every cas, please indicate your FULL NAME and ADDRESS in any message and document, so we can send you back your rewards.
What the crowd founding will be used for :
We still have 35 hours of rushes ans even the same time of voice reccording to log and organise. Then, we wil planify the final sinopsis of documentary and start mounting, reccord actor's voices for story telling, translate in three languages (French,Spanish, English), review, correct, master, publish and broadcast final file.
Jean-Luc and I, are charging ourselves to write a voicover text to present our journey, projects we met and any kinds of thoughs that could explain the images.
The crowdfounding amount will mainly be use for :
- Mounting, sound takes,translation and dubing, post-production ;
- Publishing on final movie on DVD and Website. Public performance.
Total budget aimed : 9000€.
Rewards :
As a countepart of your participation, several reward will be offered, such as DVD or download credits for the final movie, seeds, public performance rights, etc. All the rewards are detailed on our Ulule page: http://fr.ulule.com/mosaic.
About the project owner
About the director
I am Carlos Pons, born in Spain, living in south of France 2011. I met Jean-Luc at this very time. I now intend to produce the documentary "Voice of the Wind" and release it by the end of the summer 2012. I already published a trailer in aim to show the spirit of the movie, the rythm of pictures, the musicians i used to work with.
I already taken part in 15 documentaries, mostly as sound engineer. I also produced a documentary by myself in 2006 on the life in Cuba, produced 10 musical LP(reccording, mixing, publishing), and worked in audio-visual post-production in London for a few years.
I have always been part of social justice or environnemental movements. Recently, I engaged myself  for Spanish people's food sutainability. I used to live amongst every  mutations which happenned these last years in Spain, in the domain of agro-ecology, real-democraty forum, etc. I personnally  know most of sites and persons presented in the film.
I am a founding member of 3 associations :
Mosaic Project - www.mosaicproject.net
Colectivo Miradas - www.colectivomiradas.org
Association Moviments - www.moviments.org.es
I take part in :
http://www.semencespaysannes.org/
http://www.alianzasoberanialimentaria.org/
http://viacampesina.org/fr/


Casting
Directing / production : Carlos Pons
Seeds / writing : Jean-Luc Danneyrolles
Camera : Samuel Domingo
Production : Virginia Cabello
Soundtrack : Marta Gomez; Felah Mengus; Enrique Morente
Translation / coordination : Benoit Bianciotto
Co-Production: Patrice Scanu


Visited projects & persons
Mas Franch, Ecollavors, Esporus, Semillas Madre Tierra, Ecocolonia Calafou, Didac S.Costa, 15M, Miquel Vallmitjana, Enric Duran, Cooperativa Integral Catalana, Esther Vivas, Derecho de Rebelión, AureaSocial, Gustavo Duch, Revista Soberania Alimentaria, Yaiza, Can Masdeu, Guillem Tendero, La Garbiana, Roy Littlesun, Universidad del corazón único, Josep Pamíes, Dolça Revolucio, Ecoxarxa Lleida, Permacultura Montsant, Mariano Bueno, Ecollaures, Llavors d´aci, Red sostenible y creativa, Ojo de agua, La Cúpula, Felah Mengus, Temazcali Efimero, La Tribu, BioAlacant, Vicent Bordera, Patricia Dopazo, Plataforma por la soberania alimentaria País Valencià, Perifèries, Mercatremol, Proyecto Rúcula, Jardines de Acuario, Red de Permacultura del Sureste, Los Albaricoqueros, Rincon del Segura, Nuevos Recolectores, Sunseed, Agrodilar, Hortigas, Ecovalle, 15M Granada, La comida en nuestras manos.


FAQ
If you still have an unanswered question, feel free to ask the project owner directly.