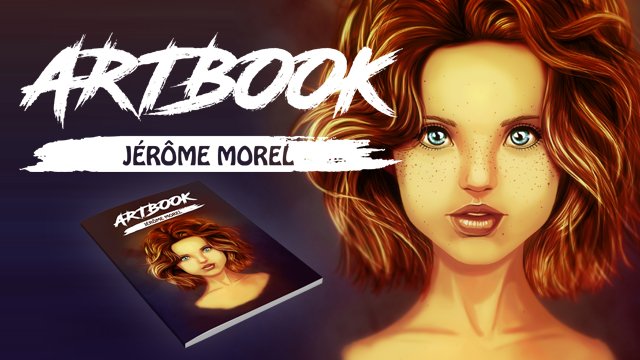 About the project
Bonjour à tous !
Ceux qui me suivent sur les réseaux sociaux ont pu découvrir ces derniers mois de nombreuses illustrations de fan art, pin up, etc... Je vous propose ici de les retrouver dans un album papier A4 sous la forme d'un ARTBOOK de 80 pages ! Il regroupera donc :
FAN ART
PIN UP
TRADI'
Vous pouvez en voir plus sur mon site en CLIQUANT ICI
What are the funds for?
Le financement servira à payer l'imprimeur, les frais postaux, les contreparties, les emballages, et la commission d'Ulule (plus importante si vous passez par paypal, privilégiez la carte bancaire ;) ).
About the project owner
Je m'appelle Jérôme Morel, je vis à Toulouse, et je suis auteur de BD professionnel et, en parallèle, conseiller de vente en librairie (spécialité bandes dessinées). Je suis également graphiste et photographe à mes heures.
J'ai travaillé sur les séries BD :
- "Danse !" (édition Miss Jungle) - 6 tomes
- "Succubus Bloodstones" (édition YIL) - 1 tome
- "Imperfect" (édition GDBM) - 1 tome
- "Vanadis" (édition GDBM) - 4 pages (collectif)
- "Only Two" (édition Microcosme *auto-édition*) - 3 tomes (dont 2 > éditions Amilova.com) + 1 intégrale
J'aime toucher à tout : dessin, photographie, vidéo...
Je réalise également diverses opérations graphiques sur ma page tipeee :www.tipeee.com/jeromemorel
Merci pour votre attention, et si vous avez des questions, n'hésitez pas à me contacter ! ;)