Mook : la tombe de Néfertari
Découvrir l'exceptionnelle tombe de la reine Néfertari à Louxor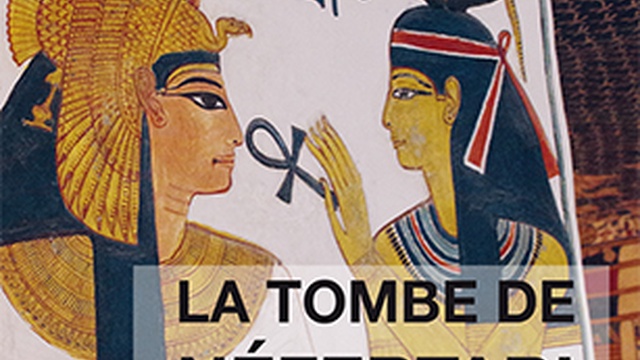 About the project
La reine Néfertari possède la plus belle tombe d'Egypte. Nous vous proposons un livre unique sur ce monumement exceptionnel : une visite guidée complète ! 
Il n'existe pas en Français d'ouvrage dédié à ce monument exceptionnel. 
Notre ambition est de partager avec vous notre passion pour cette tombe.
Au sommaire : la découverte de la tombe, son architecture, les objets découverts, les origines de la reine, la description complète de la tombe, les orientations symboliques de chaque salle.
Format : A4, tout couleur.
Pagination : 164 pages
What are the funds for?
Ce financement va nous servir à lancer la publication du livre sur la tombe de Néfertari. Il doit permettre de financer l'impression.
Le livre fera 164 pages, format A4, avec de nombreuses photos et des plans. 
Les souscripteurs recevront un exemplaire du livre dès sa parution (pour les contributeurs à partir de 15 €)
About the project owner
François Tonic
Historien, journaliste, spécialiste de l'Egypte Ancienne. François a fondé le magazine Toutankhamon en 2001. La revue a changé de nom en 2010 pour devenir Pharaon Magazine. François est l'auteur de 5 livres sur l'Egypte : Karnak (2006), les temples d'Abydos (2010), la tombe de Ramose (2012), la tombe d'Akhenaton (2014) et le musée de Louxor (2017).
http://www.pharaon-magazine.fr
https://www.facebook.com/pharaonmagazine/