"Mon petit coin de Bretagne"
balade en aquarelles en pays de Morlaix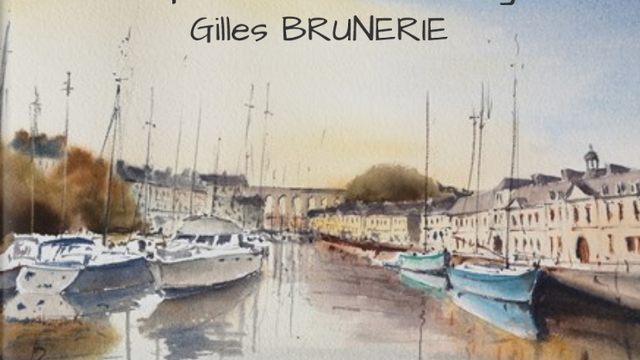 About the project
Nous aimons voyager à travers le monde, mais ce qui nous plaît par dessus tout, c'est revenir. "Mon petit coin de Bretagne" est mon quatrième livre, Format 21 X 30 horizontal couverture rigide de 48 pages. Aquarelliste depuis 25 ans, originaire de Brive La Gaillarde, je suis venu m'enraciner dans le pays de Morlaix à Henvic. Dans cet ouvrage, je présente les aquarelles de ces endroits qui font de ce coin de france, mon "paradis";
What are the funds for?
Votre financement permettra:
La conception graphique du projet
L'édition à compte d'auteur
La publicité média
About the project owner
Je suis aquarelliste proffessionnel, je participe à des Salons d'aquarelles en France et en Europe.
Je suis aussi Président de l'association "Breizh aquarelle" qui organise depuis 2014 la Biennale internationale d'aquarelle du Léon.
J'ai déja édité:
un carnet de voyage sur le LAOS "La belle endormie" en 2010,
un recueil d'aquarelles en 2013
un carnet de voyage sur les "Etnies du Nord Vietnam" en 2017