Get Nikki to the Mini Transat 2013
Basecamp 438
About the project
With support from the Artemis Offshore Academy I am already qualified for the 2013 Mini Transat.I now need to raise 20k in order to make it to the start in October this year.
Join the team and help me reach my dream of competing in the Mini Transat, a solo sailing race across the Atlantic in a 6.5m boat. During the race there is no communication or computer navigation allowed, outside assistance is strictly forbiden. It's back to basics with paper charts and your own company to deal with for 4020 miles! With trackers following us across you will know more than me, and can follow me every step of the way.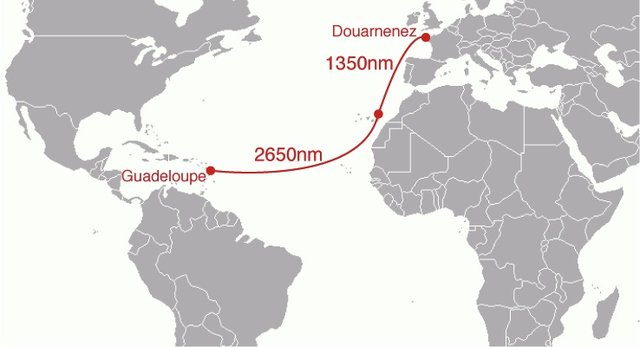 In order to qualify for the race I have raced over 1600 miles in races this year as well as completing a 1300m non stop solo passage (over 10 days at sea).
The Mini Transat is an international solo transatlantic yacht race that has taken place biannually since 1977. Many successful sailors started their sailing career in this fleet, including Ellen MacArthur, Sam Davies and Brian Thomson.
The 2013 edition starts in France and ends in the Caribbean, with a stop over in the Canary Islands. Covering a total distance of 4020 miles, and over 30 days at sea in two stages, 84 boats will be taking part.
Facebook: https://www.facebook.com/NikkiCurwenOffshoreRacing
Website: http://www.nikkicurwen.com
Linked In: http://uk.linkedin.com/in/nikkicurwen
YouTube: http://www.youtube.com/user/nyx722
Twitter: https://twitter.com/nyx88

What are the funds for?
With support from the Artemis Offshore Academy I've got this far, but now I need to raise 20k in order to make it to the start in October this year.
Funding will go towards the cost of:
Entry Fees - £1500
Transportation of the boat back from Guadaloupe £5000
Solar Panel - to generate power at sea - £500
Hull and Deck work - £2000
Medical Test - £500
Race Food (Freeze Dried) £1000
Sails - a new spinnaker + repairs - £2000
New Rigging - £600
Travelling costs (ferries/flights/fuel) £2000
Deck Gear + ropes (new pulleys/blocks) - £500
Meteology training and routing for Transat - £200
Climbing equipment - to climb the mast alone - £150
Barometer - £300

_________________________________________________________________________________
I'm still looking for a title sponsor for the Mini Transat, if you are interested please get in touch to discuss what I can do for you. Which could include:
Corporate sailing days

Personal talks from myself about my experiences in the Mini

A stand at the London Boat Show
Boat name and branding rights
Invititation to join me at the start of the race in Douarnenez, France, the stop over in Lanzaraotte, Canaries and the finish in Guadaloupe, Carribbean.
Banners and flags flown from the boat
Team Kit
About the project owner
NIKKI CURWEN
​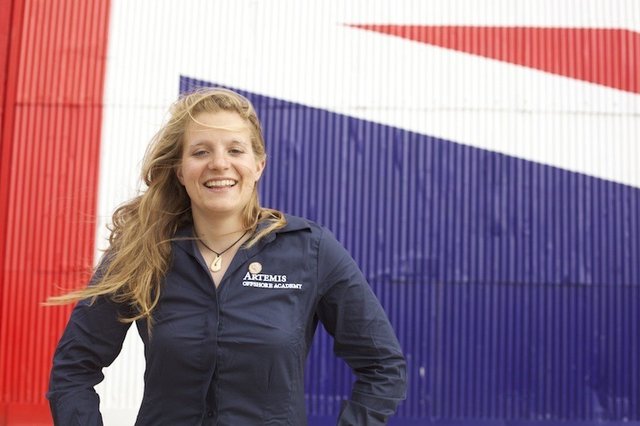 Date of Birth: 7th December 1988 (Age 24)
Grew up: Farnham/Guildford
Both my parents are sailors and so I've been in and around boats all my life, stepping foot in my first boat under 1 years of age. I first started sailing Optimists in Emsworth on the local millpond as well as taking part in Easter and summer training courses in Seaview on the Isle of Wight and Frensham Pond Sailing Club. Age 8 I started racing Cadets based from Frensham Pond, first as a crew then as a helm for a total of 7 years. Following on with the 420, 29er, lark and the RS800.
My family has always had a yacht since I was quite young and holidays often consisted of cruising around the Channel Islands and the North coast of Brittany. From 2004 I started racing on the family J105 and still do today. From round the cans, racing in the Hamble Winter Series and Warsash Spring Series, Nationals and J-cup to longer offshore races in the two-handed division with Royal Southampton and RORC.
In 2010 I had the opportunity to take part in the RORC Sevenstar Round Britain and Ireland Race. Racing fully crewed on a 40.7, getting round in just over 13 days at sea. Apart from the eight smelly men and lack of deodorant, I thoroughly enjoyed it.
Then in 2011 I entered the RORC Rolex Fastnet, competing on my dads J105 Voador in the two-handed division, with her old Cadet helm Alex Adams. This was a great opportunity and a great race, giving her the chance to run her own campaign and take charge.
After racing double-handed, I started to get a taste for sailing solo, something she had always wanted to try. I took part in the Solo Offshore Racing Club (SORC) Channel Week on Voador 2012, a week racing along the South Coast of the UK, starting and finishing in Lymington and reaching as far West as Mylor. Loving every minute, I knew she'd found my calling.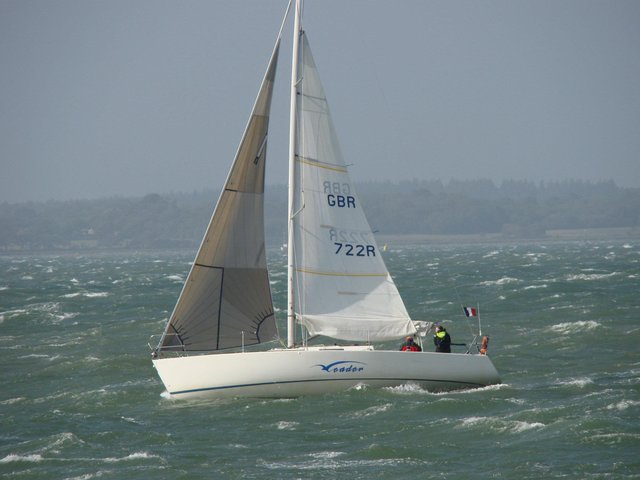 Looking for the next challenge I sent off her application to join the Artemis Offshore Academy. Now after successfully being selected I am now campaigning to get to the start of the Mini Transat 2013. A challenge not unknown to the family, in 2001 Simon Curwen, my dad took 2nd place, and today still holds the top ranked position from Great Britain in the race.
Beyond 2013 I plan to find my own Mini and sponsorship to put together a two-year campaign for the Mini Transat 2015