Mimic-Ha
Animatronic/Prosthetic Hand with realistic human appearance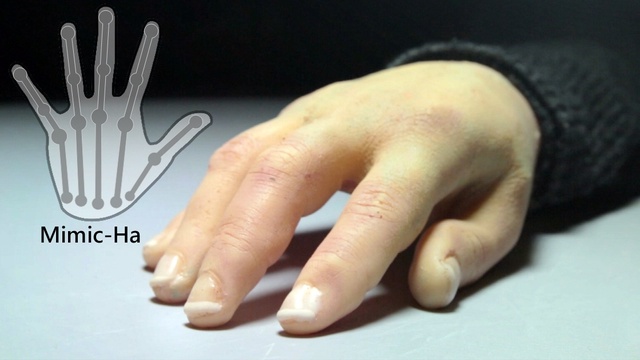 About the project
Mimic-Ha is an animated hand made for cinema and theater with a synthetic silicone skin for prosthetics. It can be made in various sizes and shapes thanks to its internal 3D print structure. It can be controlled with a dedicated controller, with a smartphone via Bluetooth or via the Internet via ROS. They are studying upgrades to make it a prosthesis.
What are the funds for?
The funds will be used to fund the development and implementation of new features in the Mimic-Ha animatronic hand. The goal we set ourselves is ambitious, turning Mimic-Ha into a low-cost customizable prosthesis that is both functional and hyperrealistic.
About the project owner
DAM Bros Robotics is a social promotion association that deals with research, development and divulging in the fields of robotics, electronics, information technology, mechanics, automation and rapid prototyping. Organize workshops, technical courses and other practical activities. He often participates in Robotics, Electronics, Computing and other technology-related competitions. It also carries out non-profits of social utility in various sectors including the Technological, Scientific and Cultural sectors. The association is a member of the Rokers Robot Builder community and collaborates with the team of Hotblack Robotics who deals with service robots.

Team of Mimic-Ha:
3D developer: Marco D'Ambrosi
Special effects artist: Sveva Germana
Logistic coordinator: Donato D'Ambrosi
Electronics engineer: Alessandro Pauciulo
Electronics engineer: Mauro D'Ambrosi