Les Messages de la Nature
Cartes et application Android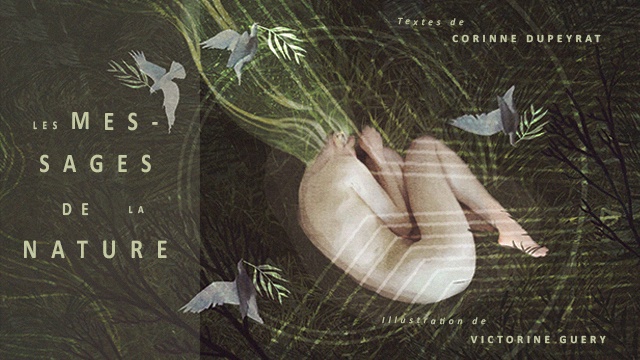 About the project
Dans le rythme tumultueux de la vie moderne, alors que notre belle planète bleue traverse une crise écologique sans comparaison, ce jeu de cartes propose de cheminer vers la sagesse originelle de l'Etre Humain, grâce aux messages transmis par tous les règnes présents dans la Nature.
Chaque carte est un enseignement proposé pour évoluer vers la paix et l'harmonie avec un message et une action ludique. Petits et grands pourront écouter cet appel et renouer avec l'essence sacrée de leur être.
What are the funds for?
Le financement va servir à concevoir le jeu de cartes (graphisme et contenu), ainsi qu'une application mobile et éventuellement un jeu pour les enfants (type jeu de l'oie) si le financement dépasse nos espérances.
About the project owner
Depuis sa plus tendre enfance, Corinne Dupeyrat a toujours vécu entourée d'animaux : qu'ils soient chiens, chats ou habitants de nos forêts. Née avec une passion dévorante pour les chevaux, elle a appris à monter à cheval dès l'âge de 3 ans, avant de s'illustrer au niveau professionnel sur les rectangles de dressage.
Après avoir été architecte d'intérieur, sa passion des animaux l'a rattrapée et elle s'est tournée vers l'art animalier. Elle réalise depuis des portraits hyperréalistes dans lesquels elle s'attache à révéler l'âme des animaux qu'elle dessine. 
Puis la communication animale est entrée dans sa vie, il y a une douzaine d'année. Corinne Dupeyrat pratique cette deuxième activité depuis son installation en Normandie en 2014. Elle propose, depuis, son talent de communicateur pour  aider les animaux, ainsi que leurs humains, à retrouver l'harmonie dans leur relation et à répondre aux problèmes qu'ils peuvent rencontrer. 
En créant ce jeu de cartes, Corinne Dupeyrat a souhaité partager ces messages reçus de la Nature pour permettre à tous de renouer les liens ancestraux et recréer l'harmonie nécessaire à la Vie pour, ensemble, continuer à écrire la belle histoire de la création sur notre Terre.
https://www.dialogue-animal.com/
https://www.facebook.com/Dialogue-Animal-par-Corinne-Dupeyrat-1619877991572497/