MERCI SIMONE
Are you a Simone? Let's paste #MerciSimone on the walls of our cities for International Women's Rights Day.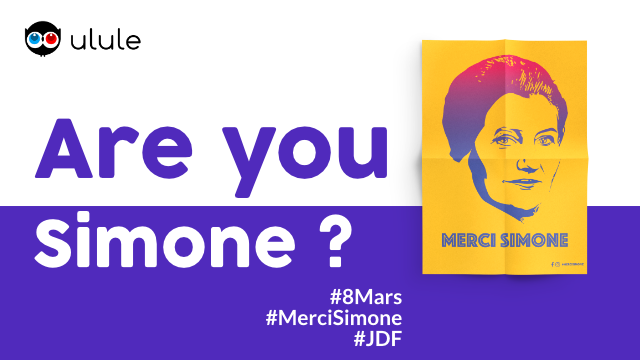 About the project

Merci Simone is a collective of Street Art.
Following the death of Simone Veil, on June 30, 2017, several tributes flourished on the social networks, in the newspapers or in the mouths of each and every one of us. Paste #MerciSimone posters in the streets of our city - Paris - This is our way of paying tribute to him. With our glues and brushes, we go in search of free walls to expose the face of this woman who inspires us every day. The duty of memory that is dear to us animates us during these actions.  "Barbarism never dies," she said. She is still there, lurking somewhere, and despite the fear, despite our wickedness, we must believe that it is not foolish to fight. Open your eyes and your heart, as she taught us. For the International Women's Rights Day, March 8th, we appeal to the millions of Simons & Simones and give you an appointment to post. We offer our #MerciSimone posters at a cost price starting at € 5. It's up to us to write the rest of our story and fight for the rights of women. This meeting will be an opportunity to remind us that the fight for equality and peace continues with the momentum of the new generations and the support of the old ones.

What are the funds for?