MDI Series - SHORT ANIMATED EPISODE
Special Animation Episode
About the project
"Mr. Dan Insane" also known as:  MDI is an Original INSANE Animated Series built from short episodes.
Every episode you'll get to know weird and crazy characters who creates together the insane world of MDI.
MDI - Is a personal project I produce on my free time, I do it for everybody to watch and enjoy.

ALL or NOTHING ?
Simply, if the project doesn't reach its minimum goal You are not charged and your pledge is cancelled. The project owner does not receive any money.
It's "a draw."

The awesome thing is that You'll help funding a new MDI episode to the series who's already a big success at YouTube and keep on growing every single day!


You can already enjoy watching MDI episodes that produced:
(click the picture)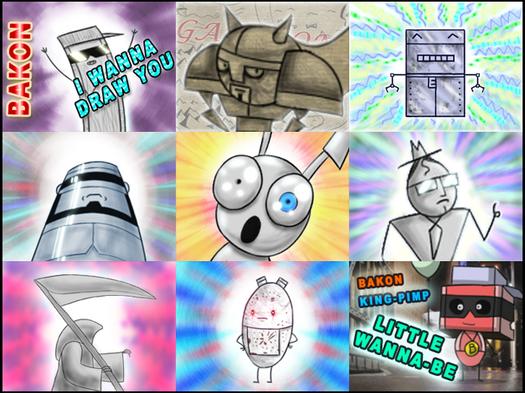 Can you handle the INSANITY ???
What are the funds for?
The funds will cover the costs of new hardware upgrade needed for the production.
About the project owner
Alon Dan is an Animator and Music producer who takes the insane ideas from his mind and turned them into short animations and share them with the world.

Freedom of expression is fule to my soul and I need to feed my soul and share with the world.

 
FAQ
If you still have an unanswered question, feel free to ask the project owner directly.