MAYEL - Damnature
Au Backstage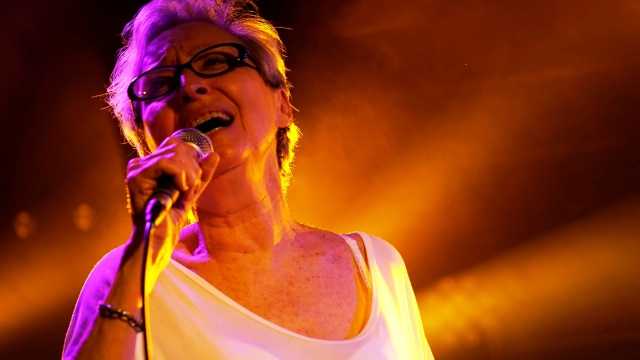 About the project
Voici ma création, voici ma créature
Pour ce nouvel album appelé Damnature
Pour le filmer sur scène au printemps à Paris
Pour immortaliser ce concert de sortie
J'ai besoin que l'on m'aide à payer la facture.
Si au détour du web vous avez vu mes clips
Vous savez que j'envoie, vous savez que j'assure
Imaginez un peu dans une salle chic
La magie de la scène et le son et l'allure
Venez faire avec moi avancer l'aventure
Venez tous avec moi soutenir Damnature
What are the funds for?
Fabriquer un clip vidéo live à partir des prises d'image et de son effectuées lors du show-case de lancement de l'album DAMNATURE, donné par Mayel à Paris au O'Sullivans Backstage by the Mill le 26 mai dernier.
About the project owner
Venue d'une époque où l'on considérait la chanson non seulement comme un art mineur mais aussi comme un milieu de perdition, Mayel trace sa route en électron libre.
Repérée dès l'époque du "petit conservatoire de Mireille", puis croisant les trajectoires de Maxime Le Forestier, Jacques Higelin, ou encore les arcanes du «show biz» pailleté des années 80, Mayel sort plusieurs disques notamment sous les labels mythiques Pathé-Marconi, RCA, et collabore même avec Léonard Cohen !
Puis, avec les progrès de l'informatique, elle met en pratique sa formation d'orchestratrice dans le monde de la musique à l'image (films, pubs, dessins animés).
Aujourd'hui Mayel est enfin de retour avec DAMNATURE, un album comme l'hexagone n'en a plus entendu depuis Polnareff. Une plongée introspective dans un univers animé qui confine au sublime.
Ne vous y trompez pas, il s'agit d'une grande Dame authentiquement Rock, souvent comparée à une Marianne Faithfull hexagonale, une des dernières dandys, bref une véritable artiste.