***MakerSlide has arrived***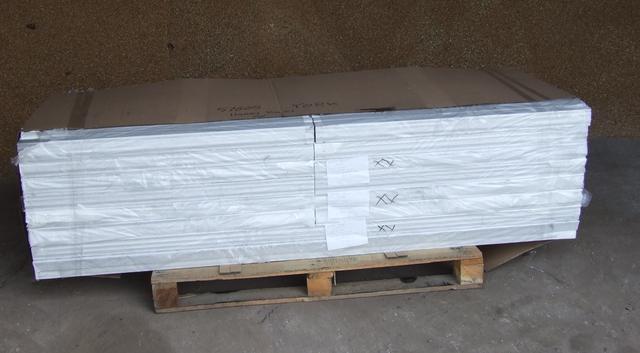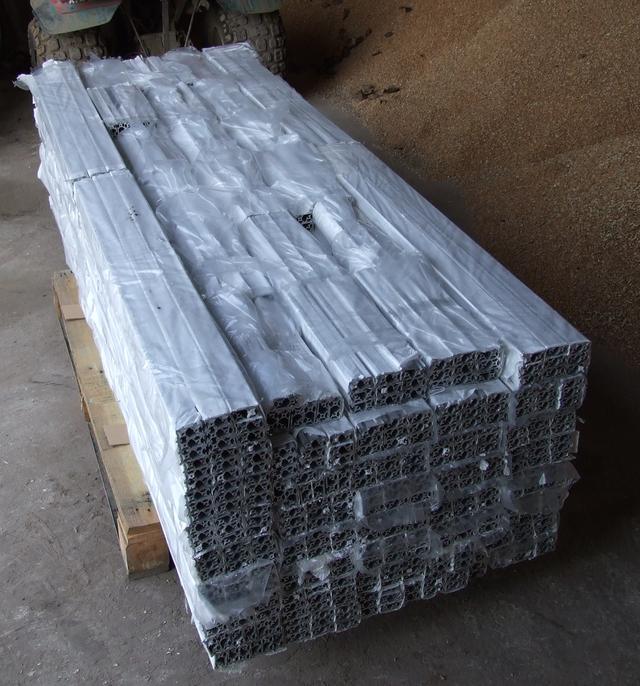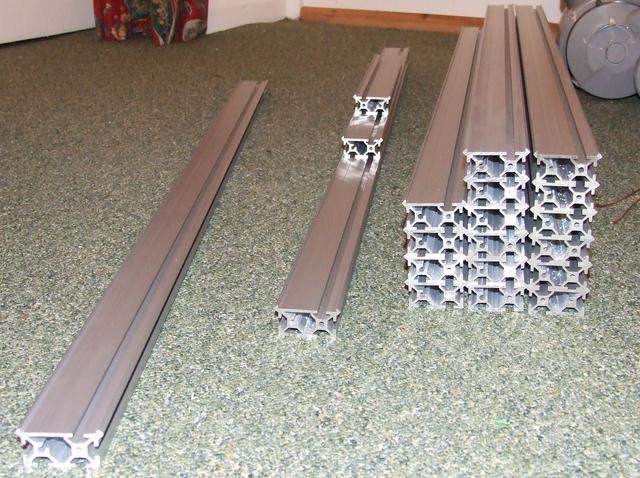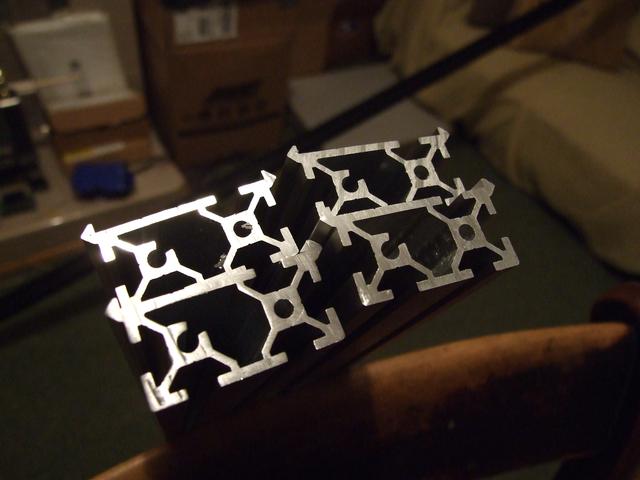 All the extrusion was delivered this afternoon. The anodised finish is brilliant and the quality of the cut is great too, with nearly no burs at all. However there are a few chippings (from when the extrusion was cut) in the extrusion. When I was transferring them from the pallet to the place where they will be packaged, I got rid of the majority of these chips by tapping the extrusion bundles (they were originally packaged in bundles of 9 pieces) on a piece of card on the floor. I have had a go at tapping the modified hole and it worked a treat, no problems at all. This modified hole is great as it gives MakerSlide Europe a unique difference over its American brother and it will also never have the "miss-aligned holes" problem, as the mandrel can't move. Unfortunately there has being a small hiccup with the packaging material, it should arrive tomorrow or on Friday though. Until then, I will be getting as much ready for packaging as possible. This includes bagging the rest of the accessories and printing postage labels.
I will keep you up to date on the packaging process.
Many Thanks