MAGNETS / Dancing Devils
Highlighting young upcoming artists with a cause, and showcasing their work through dance and body expression.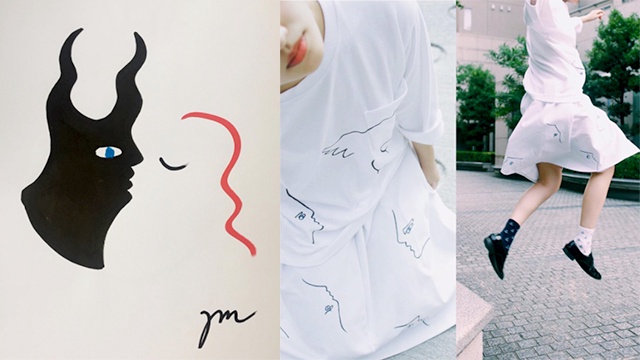 About the project
WHAT IS MAGNETS
VIDEO / PHOTOS / ART BOOK
MAGNETS is a series of videos focusing on young creative artists, trying to make a difference in the world through their work. By presenting each artist's work through dance, MAGNETS blurs the lines between art forms, and aims to embody the feelings and emotions they create. To achieve such a project, both the artist and our own team work together for various months to create something truly unique.
And to bind the parts together, we look for upcoming musicians whose works match the project and invite them to create an original piece that accompanies the choreography.
WHAT TO EXPECT FROM MAGNETS
MAGNETS will be released as a series of short videos weaving dance footage, interviews with the creators, insights into their creative process, and behind the scenes footage of the creation of the choreography…
The whole project and the artists' works will also be documented through a series of photographs, blending the dancers' movements and the work showcased. To produce a more lasting impact, we also plan to create a book for each collaboration, as a means to give people something physical to remind them of the cause the artist supports. These precious limited edition volumes, signed and numbered, will garner artistic photographs from the collaboration and the video shooting, some original work by the artists created especially for MAGNETS and much more.
What are the funds for?
We need £800:
to rent a venue ( ~ £500), 
video materials ( ~ £200)
and photo materials( ~ £100).
If we collect more than £800, we will create a limited serie of books with shooting pictures and exclusive creations from the artist. We will sell books and the money will go for Client Earth, a charity commited to securing a healthy planet.
About the project owner
TEAM
MELODY BATTENTIER: Art Director and creator of MAGNETS.
https://www.instagram.com/melodybattentier/
DANIEL BAYLE: Copywriter and creative who works on the copywriting, the art direction and the ideas.
ZAC MEHDID: The first artist presented. Painter and Fashion Artist who fights against fast fashion. He makes his art on Vintage clothes and makes a new collection with them.
https://www.instagram.com/zacmehdid/
LESIX: The Music Composer.
ALEXIS: The Filmmaker and Director of photography.
FAQ
If you still have an unanswered question, feel free to ask the project owner directly.