LuDo, mon allié pour une vie meilleure !
Apprenez à vous organiser de manière simple et ludique. Reprenez le contrôle ! 👌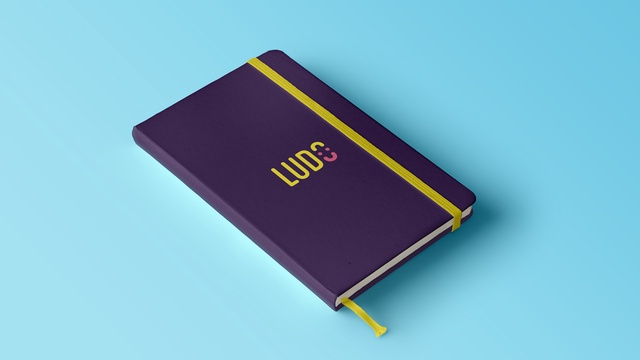 About the project
LuDo is a planner, a diary, an organiser, but most importantly : he's your new sidekick. He will help yo realise our craziest projects with a healthy lifestyle. Inspired by the very fashionable Bullet Journal but also by the numerous theories about how to be professionally successful, LuDo helps you balance your various activities, step by step, and tame your neverending "To Do" lists. Don't stress : it happens to everybody ! 😉
In a simple and fun way, you will discover:
A new way to get things done, ideally balanced between your professional and your personal lives. 
The way your brain works : why does it loe procrastinating so much? how to make it happy while achieving your goals?
Inspiration and challenges to help you feed your soul and your thoughts.
A dedicated community online to stay motivated :-)
First of all, LuDo is only avalable in French at the moment. However, do not hesitate to follow us and to make ourself heard : in order to release an english version, all we need is a bunch of people like you :-)
We currently offer LuDo in a dark purple with yellow details. These colours are for us the perfect balanced between pro and playful, and we believe they fit any ender, age or personnality. LuDo is an undated planner, which means you start and finish off whenver you want ! It even has 53 weeks to you can use it for a little bit more than a year.
LuDo is made of three parts :
A general view of the year to keep track of the important events and plan on the long term (weddings, holidays, anniversaries, etc) ;
Monthly pages to plan your goals and tasks with effective and fun tools to stay motivated ;
And finally the weeks made of a "weekly introduction" to keep track of your projects, half a page per day and a review of your week to keep you sane, happy and get all your things done !
Along the way, LuDo gives you advices, tells you stories and challenges you at ever single page to make sure you stay alert and entertained. Our goal is for you to discover the accomplished person you already are inside !
What are the funds for?
Nous avons déjà investi des fonds pour l'élaboration du LuDo (une grosse partie de la mise en page et de l'identité graphique). Mais pour les dernières étapes, c'est une autre paire de manche ! C'est là que les contributions interviennent 😊 celles-ci nous permettront :
De produire et distribuer la première série de notre carnet LuDo. Nos contributeurs pourront en profiter en avant-première ;
De développer le produit et sa boutique en ligne grâce à vos retours et à votre soutien ;
D'amortir les dépenses que nous avons déjà engagées et donc de nous permetre d'investir plus rapidement sur LuDo. Nous avons déjà quelques idées en têtes, mais elles dépendent du succès de ce lancement !
En échange, nous proposerons à nos contributeurs des avantages tels que :
Un prix de lancement bien plus intéressant que le prix public définitif (-20%) ;
Des offres groupées et économiques ;
Un sac en toile pour accompagner leur LuDo ;
Une version unique et numérotée du produit avec des remerciements personnalisés, et en fonction du succès de ce projet, si nous arrivons à dépasser notre objectif, des accessoires supplémentaires qui viendront s'ajouter à chaque commande ;
Une communication régulière et en avant première sur Ulule et un lien direct avec la Team LuDo afin de partager des idées d'amélioration qui seront éventuellement intégrées au fur et à mesure.
 
Notre objectif est de financer 500 LuDo (car c'est le minimum de commande chez la plupart des imprimeurs que nous avons contactés), ce qui nous reviendrait par exemplaire à :
11,88€ pour le graphisme et les coûts de design
14,00€ de production (impression et façonnage)
2,80€ de coûts divers (commission Ulule, coûts d'hébergement du site internet, etc)
Ce qui nous fait un total de 28,68€ par LuDo. Et tout cela sans nous verser aucun salaire ! Notre but est donc évidemment d'essayer de dépasser les 500 exemplaires afin de réduire le coût unitaire. Nous sommes prêts, car nous croyons en notre projet, à réaliser un investissement en lançant le projet même s'il ne nous rapporte rien dans un premier temps, car nous pensons que les frais engagés aujourd'hui (graphisme, design, etc) pourront nous servir plus tard dans le développement de la gamme : une fois les éléments graphiques établis, nous n'aurons plus autant de dépenses à effectuer (logo, charte, mise en page, etc). Le coût de production du LuDo tomberait alors à entre 15 et 17€ par exemplaire.
Aujourd'hui, nous sommes deux à y croire vraiment, alors nous espérons que vous y croirez avec nous !

Nous visons un objectif de campagne Ulule de 9000€, car il s'agit de la somme que nous récolterons si vous précommandez au moins 380 exemplaires (early-birds et prix normal). Si nous réussissons à vendre 380 exemplaires, nous avons bon espoir de pouvoir lancer l'impression de 500 carnets et d'en distribuer 120 autres sur notre future boutique en ligne et pourquoi pas dans les magasins avec lesquels nous sommes déjà en contact.
Ces 9000€ correspondent uniquement aux coûts d'impression et de façonnage des 500 premiers exemplaires (7000€), aux commissions d'Ulule et des prestataires de paiement (900€) et aux coûts engendrés par la campagne (production des contreparties, graphismes de la campagne, etc - 1100€). Grâce à vous, nous avons bon espoir de dépasser cet objectif afin de pouvoir développer la gamme par la suite !
About the project owner
FAQ
If you still have an unanswered question, feel free to ask the project owner directly.