LOCKED
A school short movie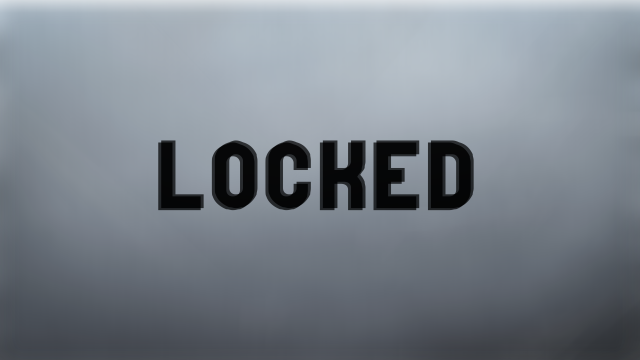 About the project
Hi,
My name is Camille Bilardo, i am doing my second years in a movie school in switzerland. This years we have to do a shorte movie during something like 10 minute for pass the years.
There you have a part of the story
Jors have a normal jobs in a small store. A night, when he have clos the store and come back home, Joris get kidnapped. He wake up on a huge strange black cube. He can see a door, a clock and some numbers on the wall. Joris have to find how to get out and why he is here.
(Draw by Kitsu Akajin)
Obiouvsly i am not going to tell you the end of the story, you have to wait to see the movie.
My inspiration for my movie is "The Cube", the saga "Saw" and the movie "The Exam".
What are the funds for?
The crowdfunding is going to help the movie for all the step. Even if it's a school movie, there some thing we can't have free and we have to pay. Obiouvsly we dont want the same money than a big international movie, but even for a 10 minutes movie we need some money.
(Draw by Kitsu Akajin)
We need this money for :
- Renting the equipment we need
- the places of filming that we have to rent
- The food and the drink for all the shooting
- The place for sleep for all the actor and the technique crew
- The travel expenses for all the actor and the technique crew
- The creation ofa good DVD
- The creation for the counterparties for this Crowdfunding
About the project owner
My name is Camille Bilardo, i am 21 years old and i from Switzerland living on Valais.

For a very long time I have been passionate about cinema, visual creations, cartoons, special effects, cameras and everything that touches a little the world of vaudio visual. I had a first experience on local TV in my village "télé saxon" where I was a cameraman during the show. I make a youtube channel since 2011 with many different projects and vary (usually parody). All these years have given me a good experience for using video editing software like Adobre Premier Pro and After Effects.
(Draw by Kitsu Akajin)

Since 2017, I entered on the "ecole de cinema de lausanne" (yes it's his name) to study in the film productions. I was able to spend my first year without too much trouble by winning my patent assistant director. This year I pass my diploma that I intend to carry well.