"Lieux Mouvants" un incontournable en Bretagne
Des rendez-vous avec la création en centre Bretagne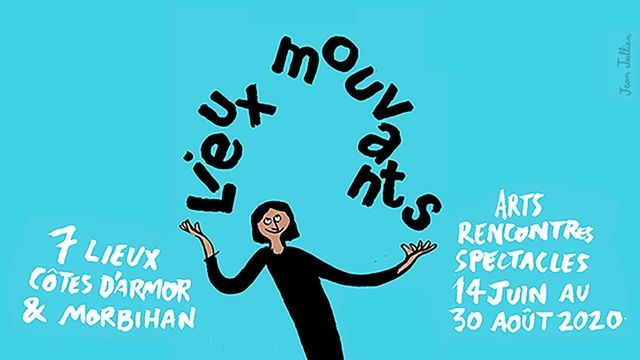 About the project
What are the funds for?
1/ À multiplier notre programmation : chaque week-end, 4 rencontres et 4 spectacles pour le même prix d'entrée
2/ À faire venir des artistes du monde entier, pour lesquels les frais de voyage et de séjour sont lourds
3/ À inviter en résidence de jeunes artistes qui pourraient travailler in situ sur nos différents sites
4/ À vous faire découvrir chaque année un nouveau lieu magique, caché en centre Bretagne

5/ À étendre notre programmation, au fur et à mesure, sur toute l'année dans la nouvelle halle de Saint-Antoine
About the project owner
Notre association d'intérêt général, Dialogues avec la Nature, qui porte Lieux Mouvants, se définit comme un rendez-vous avec la création en Centre-Bretagne. Elle organise pendant les week-ends de l'été, de mi-juin à fin août, dans des jardins ou des lieux naturels et superbes de Bretagne centrale, des rencontres avec des artistes de toutes disciplines - écrivains, scientifiques, historiens, plasticiens travaillant in situ - des expositions, et aussi des spectacles vivants (danse et musique) présentés en plein air.
Nous existons depuis 8 ans et nous avons rassemblé l'année dernière un public de plus de 20.000 personnes (sans compter les visiteurs gratuits) grâce à un prix d'entrée pour toute une journée de 5€.
L'association est basée à Lanrivain, Côtes d'Armor. Elle est sontenue par la DRAC, la Région Bretagne, par les Conseils départementaux des Côtes d'Armor et du Morbihan, par les communautés de Communes : du Kreiz-Breizh, du pays du Roi-Morvan et de Guingamp-Paimpol Agglomération et par un certains nombres de communes et de mécènes privés.