Les Festives à l'Agny : 4ème édition !
Festival d'arts de rue à St Laurent d'Agny les 5, 6 et 7 Juin 2020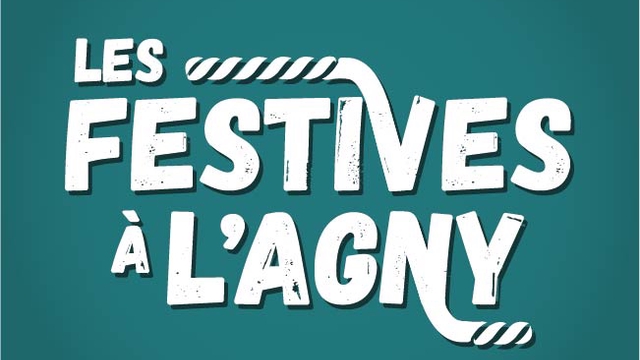 About the project
C'est la 4ème édition de notre "petit" festival d'arts de rue organisé par l'association AgnyFest dans notre village de l'ouest lyonnais : St Laurent d'Agny.
Dans un cadre champêtre, nous voulons proposer des spectacles de qualité à un large public : clowns, théâtre, cirque, performeurs, musiciens, chanteurs, conteurs, etc... Ambiance familiale et amicale assurée. L'entrée est libre pour ouvrir la culture au plus grand nombre, une participation au chapeau est proposée. Les espaces sont redécorés, des ambiances sont créées dans plusieurs lieux emblématiques du village.
Nouveauté cette année, nous débuterons le festival dès le vendredi soir dans le quartier de la mairie et de l'école, avec un spectacle jeune public mais pas que... pour re-découvrir Blanche-Neige comme vous ne l'avez jamais vue... Et nous nous associons également à la fête du livre qui est organisée dans la cour de la Mairie.
Le samedi soir : 2 concerts de styles différents "ambianceront" l'espace champêtre du Planil.
Le dimanche, les arts de la rue seront mobiles avec un apéro musical dans le beau jardin de la maison des associations puis nous rejoindrons le Planil pour du théâtre, des contes, du cirque... Il y en aura pour tous les goûts et pour toutes les envies.
Côté restauration, nous proposerons des produits locaux de qualité dans un esprit pique-nique.
What are the funds for?
Les compagnies programmées sont toutes des compagnies professionnelles. Nos ressources financières viennent essentiellement d'entreprises partenaires et des collectivités locales qui souhaitent soutenir notre initiative.
Le financement complémentaire via la platefrome Ulule sert à financer une partie des spectacles.
About the project owner
L'association AgnyFest, née en 2016, souhaite proposer des spectacles vivants de qualité et variés, dans le cadre champêtre et familial d'un village de 2000 habitants, proche de Lyon.