LEHMMANS BROTHERS - FIRST ALBUM
First album !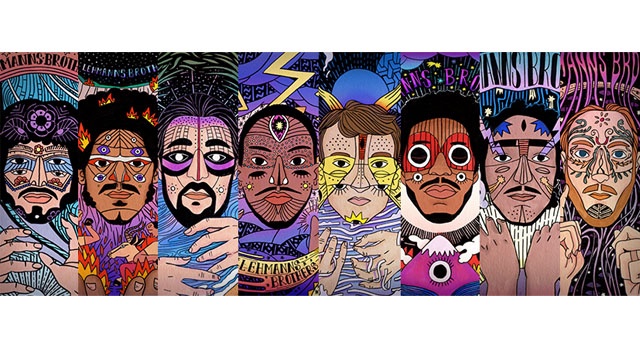 About the project
For the release of our first album, we are going on a crowdfunding adventure !
We all met eachother in high school in the city of Angoulême for the most part. It's in 2012, in a small garage which was our first rehearsal space, on Lehmann Avenue that the band was born.

Since then, we have come a long way...Notice after sharing stages with emblematique figures like Maceo Parker, FredWesley or even the Wu-Tang-Clan, we have travelled somewhat a fair part of the country, from Angoulême to crossing the borders for the first time to have a show at the MontreuxJazzFestival in Switzerland !
You have never seen us on stage? Our shows have a festive dancing party vibe for all of you to get your groove on. Jazzy melodies, 70s funk, with hip-hop, house and nu-soul touch ... Explosive atmosphere guaranteed!
Therefore, 2018 is starting with a huge challenge : produce our first album !
Willing to be part of the Ulule journey ?
What are the funds for?
You have already shown us your support on several occasions. This time, we gave ourselves a brand new goal : raise the sum of 4000€ needed for the production of the album.
Budget side, here is how we've planned this :
- 3000€ for the recording studio in Paris (recording+mixing)
- 500€ for traveling, accommodation, and food during the studio sessions in Paris
- 180€ to send all the considerations
- 320€ transferred to Ulule (8% of the amount intended)
4000€ is the minimum we must raise for this project to see the day. But if luckily, we exceed this  amount, then we could actually do more : develop communication to promote the album and push forward the bands visibility, better organize our next tour, work on a new music video, facilitate our « comes and goes » at the recording studio in Paris....
On the considerations side, we did our utmost to please you ! In advance, thank you for your support !
About the project owner
Here we are ! From left to right, we have Alvin (guitar), Florent (saxophone), Pierre (bass), Julien (singer and keyboardist), Noé (guitar), Nicolas (trumpet), Dorris (drums) and Jordan (trombone) !
Surrounding us, gravitates a number of people !
- Vincent, our co-manager and sound engineer that follows us on every show
- Emilienne, our new communication manager since a couple of months
- Laurine, our graphic artist (you can thank her for our stunning visuals !),
- Chantal, a very committed and supportive mother,
- LaNef,  which has accompany us from the beggining
- SonicaVibes, our french booking agency,
- LudwigSound, our european and worldwide booking agency
- and many others whom have supported us for some time !
If you want to discover more and follow the journey of this music project, you can follow us on our social media : Facebook, Twitter, Instagram, Youtube...
And to listen to our sound, it's over here !