The Burden
Short and Comic book
About the project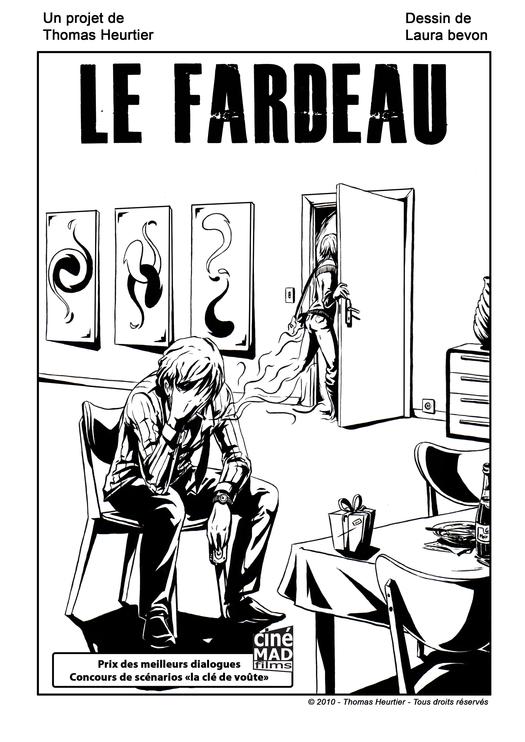 Synopsis: Theo has everything going for him. Despite this, his girlfriend, Alice, suddenly leaves him.
Crushed, he can't get over it. Immersed in his own selfishness, self-obsession and new solitude, he refuses to face up to the real reason for her depart.
He locks himself away in his house, breaking all contact with the outside world.
Le Fardeau will be in two distinct narrative forms: a 20 minute short and a 42 page comic book illustrated by Laura Bevon.
Le Fardeau is the story of a break, a test that we all have to go through: the loss of a loved one, and the difficulty in overcoming the subsequent grief.
The main character, Théo, is thus very alone throughout the film.
In this solitude, he can't confide in anyone. From where does this impulsive narrative voice come, the personification of his ego, which expresses his feelings, accompanies him in his unhappiness...A voice which comforts him, eases his guilt, judges his friends and family and imprisons him even further into solitude.

He is completely submerged in the situation, even if he doesn't admit it.
Théo's life is anchored in a virtual world. A web developer, Théo sells internet sites, a non-material product. It's also though digital technology that Alice decided to dump him - by email. It's thus there that he seeks refuge when he's feeling low, attempting to renew contact with reality through internet dating sites. Dates which prove to be just as superficial...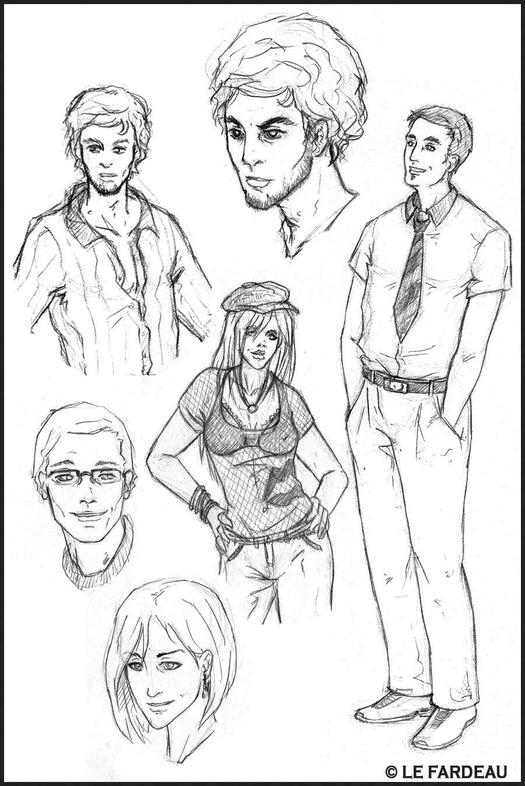 The project is supported by Koklico Production, a production company in Lyon. The comic is currently in production. The two projects are closely linked. They are two different ways to tell the same story, and two different types of narration.
What are the funds for?
The funding for this project rests essentially on private funds. We also hope to obtain collective support through the form of grants. However, we still need financial support to finish the project in good conditions. 
With regard to the funding, the project is divided into two distinct parts: the film and the comic. The short requires a larger budget (camera, tech team, lighting, comedians, set...).

The money collected on Ulule will enable us to finalise the project and thus to reach our public: to print and distribute the comic, broadcast the film and press the DVDs.
If you don't wish to pass through paypal to support the project, you can send an email to: [email protected], to find out how to help us.
About the project owner
Thomas Heurtier is a professional editor with a background in television: various programmes, music documentaries etc...
He has also worked on shorts directed by Cédric Prévost. 

Le Fardeau is his first short as author-director...and also his first comic as writer.
FAQ
If you still have an unanswered question, feel free to ask the project owner directly.