Le Secret du Samurai
Les aventures de Julius Chancer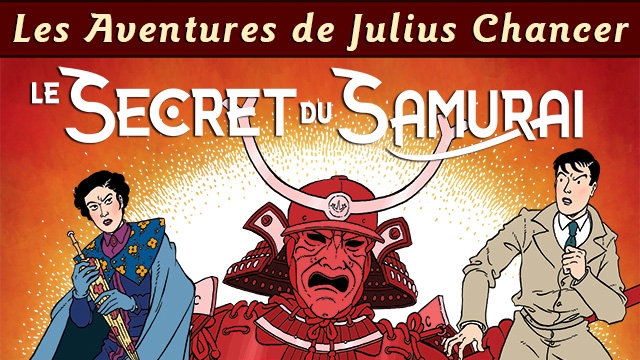 About the project
L'armure du Samurai Yamada Shinjiro a la réputation de rendre invincible le guerrier qui la porte.
Exposée dans un musée, cette armure se révèle être une contrefaçon et l'archéologue britanique Julius Chancer est engagé pour retrouver les auteurs de cette subsitution !
Mais la recherche de la vérité se révèle pleine de dangers ! Julius Chancer survivra-t-il aux attaques du Samurai ?
"J'ai ainsi voulu m'inscrire dans la tradition européenne des BD d'Hergé, d'Edgar P. Jacobs, d'Yves Chaland, ainsi que des héritiers de la ligne claire." Garen Ewing
Anglais né en 1969, Garen Ewing est un illustrateur, créateur de bandes dessinées et concepteur de jeux.
Spécialiste de la ligne claire, il est également écrivain spécialiste des guerres anglo-afghannes. En BD, sa série les aventures de Julius Chancer a été récompensée par de nombreux prix.
Garen a puisé dans sa connaissance approfondie des arts martiaux (il pratique le karaté depuis 1985 et illustre les techniques de cet art) l'inspiration pour écrire le Secret du Samurai.
What are the funds for?
• Frais de réalisation du projet : infographie, mise en page
• Impression des contreparties, des affiches, des ex-libris
• Droits d'auteur
• Comission Ulule
About the project owner
Petit Editeur indépendant, BD Must propose depuis 20 ans des séries de BD de qualité comme Julius Chancer.
Nous sommes spécialisés dans les séries historiques, les polar et l'aventure dans un style classique franco-belge, ainsi que les séries lignes claires traditionelles.