LARMADA ØRIGINAL
Première collection de vêtements biologique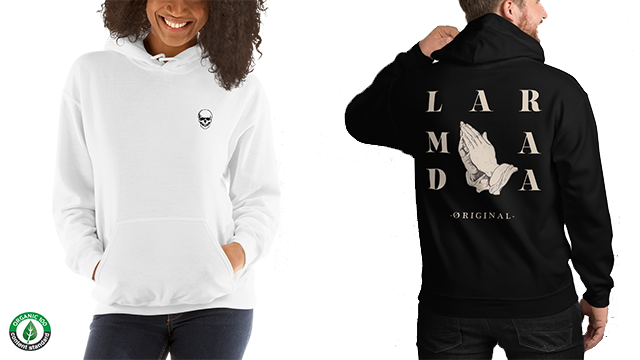 About the project
Bonjour tout le monde, je me présente, je m'appelle Julien j'ai 20 ans et je suis un étudiant en 3ème année.
J'ai comme projet de groupe de lancer une marque de vêtements cette année avec mes associés. Pour réaliser ce projet nous avons besoin de fonds pour nous lancer afin de commander la première collection de vêtements personnalisés et modélisé par notre équipe.
Les vêtements seront fabriqués en France à Montpellier et posséderont un label bio car ils sont composés de coton biologique.
Nous vous remercions d'avance pour votre aide :) .
What are the funds for?
Pour résumer, le financement va nous permettre de commander nos premiers vêtements qui seront des pulls unisexes à la fois chaud et confortables.
Ils posséderont un logo brodé à l'avant et un design à l'arrière.
Voici le prototype blanc :
Voici le prototype noir :
About the project owner
Nous souhaitons récompenser tous les donateurs et nos futurs ambassadeurs !
Tous les participants qui aideront à créer le projet bénéficieront d'un code promo spécial sur le site et d'une réduction sur la première collection ainsi que leurs noms ou pseudos sur une page spécialement crée pour l'occasion.
Merci pour votre aide.
Vous pouvez me contacter ici --> [email protected]