Lappland project
FROM GRASSE TO ROVANIEMI: destination LAPLAND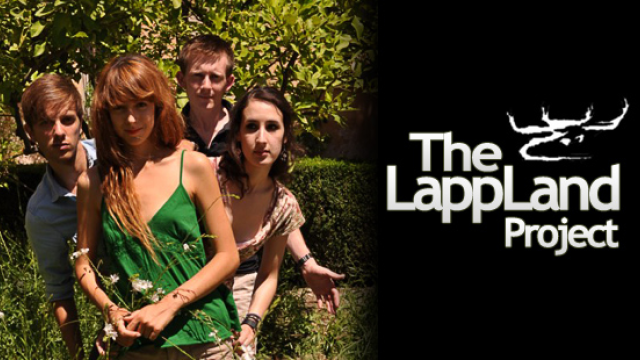 About the project
We are four students from the Maritime Alps in France. We are funded by the Advisory Council of Grasse's youth which give us 3200 euros to make an expedition in Lapland: The Lappland project. Our initiative is built on two stages: the expedition itself, lasting from August 9 to 30, and a photographic exhibition scheduled for Christmas 2010.
This remote area on the borders of Europe and neighboring the Arctic Circle covers four countries: Norway, Sweden, Finland and northern Russia. We will cross the country to meet the local people, the Sami, whose main resource is their reindeer breeding. Reindeers are of course the well-known friend of Santa Claus...
Engaged in the fight against global warming, we have learnt about the predicament of Lapps, reindeer Herders, affected by the consequences of global warming. Normally, the snow is powdery and lichens (which reindeer feed off) remain accessible during cold weather. Today, global warming causes the formation of a layer of solid ice, which blocks access to lichen. The thaw followed by the return of cold conditions directly affects livestock and consequently the survival of the Saami people. We are touched by these people's cause, which remains the last independent nation in Europe.
What are the funds for?
The Advisory Council of Grasse's youth gave us a subsidy of 3200 euros, as part of Operation Dream City.  We still need a further 500 euros to finance travel, accomodation, communication and the exhibition in December.
About the project owner
Each of us has different skills that will contribute to the success of this project.
Nora Bouziane is a computer expert, and can build a website showing our journey. She is the webmaster of Lappland Project !
Carole Brousse, a student at the Institute of Political Science  has acquired, through her training and her internship (notably at ONU in New York and in the magazine's editorial Courier International), communicative and journalistic skills to enable her to manage the communication side of Project Lappland.
Florian Dupouy is studying as a public accountant. He can easily manage the budgets, and is treasurer of Lappland Project.
Clement Desroches, who will join the French Institute of Urbanism at the start of the school year, won't have any difficulty in guiding us on this unfamiliar territory! He is Lappland Project 's driver and our official guide on the roads of Scandinavia!