Les Moments Suspendus
The box that turns into a painting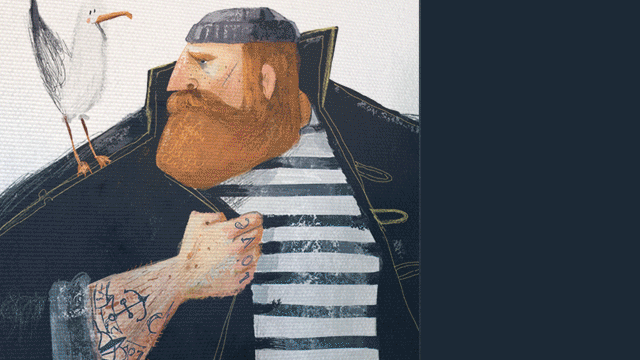 About the project
Think out of the box! The concept of Les Moments Suspendus is the ambition to give breath and meaning to an everyday object, the box.

Everyone has already received these beautifully decorated, hot-gold boxes, these nice boxes with a magnetic closure that end up in a closet, usually in the trash. Dust off the gift box and give it a new prestige by reducing waste, this is our mission!
We have developed a collection of themed boxes with products that make sense, consistent with our universe. We selected the products for their eco-designed materials, their craftsmanship, their natural composition and their originality.


Discover an exclusive animation in augmented reality by scanning each box ;
We did not just design a chic object with the lid of our box, we also wanted it to be durable by its materials and in its use. We use augmented reality to amplify storytelling and engagement. With a simple scan of the canvas, you can access all the useful information to the products of the box but also entertainment, sharing, novelties, a wealth of content is reserved for you: video, sound, images,pdf, 3D, online shop. The handling is very simple, you will find all the explanations on the back of your painting. Enjoy!

*free application available in all countries via the Google or Apple store.
Want a personalized box for your shop, your brand, your event?
Test our concept and discover how to communicate with your audience in a fun and original way, leaving a memorable memory.
By choosing to buy one box, you support a responsible sector with a minimal carbon footprint as the entire printing, manufacturing and packaging process takes place within a 15 km radius. You also support local employment. The concept of our boxes aims to reduce waste, the cover is reusable while the bottom of the box can be kept (we use them as drawer separator) or recycled.
What are the funds for?
About the project owner
Hello, I am Laetitia.
I spent 10 years as a project manager and creative director in a packaging department then I had the desire for an entrepreneurial adventure. I created Provoke experience a little over a year ago. Provoke experience is a new collaborative agency model that observes behaviours to offer new experiences to the consumer. From there was born the brand Les Moments Suspendus, the box with a canvas cover.
How from a shoebox, I made a painting...
It was by hanging the cover of a colourful patterned box on the living room walls that the idea was born. Did you notice that the cover of a box is similar to a canvas? Yes, it takes a bit of imagination and that's where mine rambles quite a bit and that's how six months later I end up making my first prototypes of boxes with cover as a canvas.
Giving a second "decorative" life to a simple cover box is what we offer today with Les Moments Suspendus. If you want to differentiate, create preference or live a new experience then go for it!