La Bourbonnaise cuisine
Foodtruck cuisine traditionnelle et plats à emporter sur Châteaudun & alentours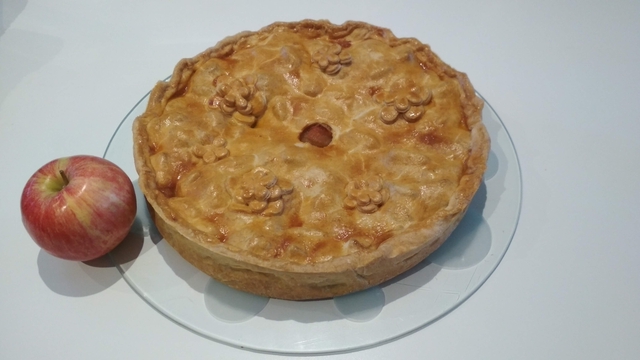 About the project
Bienvenue chez La Bourbonnaise et son Foodtruck de cuisine traditionnelle.
Chaque midi du lundi au vendredi, sur Châteaudun & ses alentours, je vous proposerai des plats et des desserts à déguster sur place ou à emporter.
L'ouverture du Foodtruck se fera en mai 2019.
Le Concept:
Vous proposer un service de restauration pour le déjeuner et des plats à emporter sur commande.
Les plats et les desserts seront faits maison par mes soins avec des produits issus essentiellement de partenaires producteurs locaux.
Bien sûr, la possibilité de privatiser pour un évènement, une soirée, un anniversaire, un séminaire,....
Le Menu:
Pour le midi, le menu se fera en fonction des récoltes des producteurs et du temps. Il sera donné sur ma page Facebook (en cours de création)
Pour les plats à emporter, une liste sera proposée mais je resterai ouverte à toute demande particulière.
L'écologie:
Je proposerai les plats à emporter dans des plats en verre (avec consigne) à rapporter et j'accepterai volontiers vos boîtes/plats et autres pour réduire au maximum les déchets.
Les restes alimentaires seront également récupérés pour le plus grand plaisir de mes poules ou compostés.
What are the funds for?
Le financement:
Les frais Ulule 8%
Du matériel: Crêpière / Friteuse / Mixeur
Du petit matériel : Fouets / Casseroles / Moules / ...
Des manges debout
Un auvent pour les jours de pluie
Le flocage du camion
Et si vous êtes très généreux une petite chambre froide pour le stockage des produits frais.
About the project owner
Qui est la Bourbonnaise?:
Maman de 5 enfants (3 garçons, 2 filles (jumelles)), originaire de l'Allier (limite Bourgogne), je me suis installée à côté de Châteaudun par amour (de mon homme!).
Après de longues réflexions, j'ai décidé de quitter mon emploi pour me consacrer à ma passion: la cuisine et pouvoir la partager avec le plus grand nombre.
L'envie de cuisiner et partager des produits frais, locaux et en circuit court sont les moteurs du projet. Le plus est de voir les gens satisfaits des plats que je prépare.