"Sleeping Beauty, fairies are watching on ... "
A musical tale for children and old children ...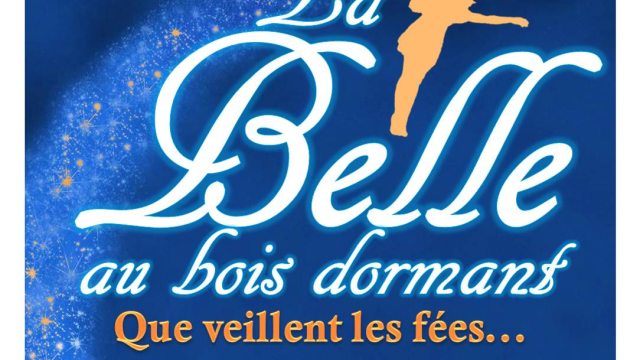 About the project
"Sleeping Beauty, fairies are watching on ... " ("La Belle au bois Dormant, que veillent les fées ...") is a popular tale put into music, sung, played and danced by five artists. The show is accessible to four year old children as well as fully grown adults.
Why another "Sleeping Beauty " ?

And why not! If the tale of "Sleeping Beauty" is a fable of the XVIth century, re-invented by many authors like, for exemple, the delicious cartoon of Disney, the values which it conveys are very contemporary.
Obviously, everybody needs a fairy in their life, because the road to becoming a young woman or a young man is long and sinuous…And we need a little of faith and courage to find Love…

But, even today, in our world, we believe in prince charming and in princesses, even if it is necessary to wait a hundred years to taste the Happiness. We would like big and small children to believe it with us, if only for a while…
That's why!
Ouverture La belle au bois dormant, que veillent les fées ... by symphoniemarine
What are the funds for?
Our show is a creation of young artists : a composer, an author, a director and a choreographer, and even if the energy is great to create, any project has a prize …
The funds which you will give us shall partially serve to finance:
- Our scenery and accessories;
- Our costumes : there are on stage 5 artists. Each of them embodies 1,2,4 or 5 characters and we need 16 different suits on stage.
- The purchase of one bank of sound
- The realisation of our CD of the show, because to record and to press a CD is exepensive, but good to the promotion and the communication around the show.

The show is programmed in August, 2011 in Paris to "Le théâtre Musical Marsoulan".
The implementation of the project will have a cost about 8000 euro,and it's a big capital budget for a young company, that is why we count on your gifts.
We count on you and thank you in advance from the bottom of the heart for your support !
About the project owner
Direction : Florian Cléret.
The show is represented by the company Symphony Marine. Its shows include "Mes Elles" and "Le mariage aux lanternes" ofOffenbach.
This show is its first show for children and its first creation!
Text and songbook : Marine André.
Music : Lionel Losada.
FAQ
If you still have an unanswered question, feel free to ask the project owner directly.