Kirikou: an open source electricity monitor
please help me build a prototype for my pitch in Zurich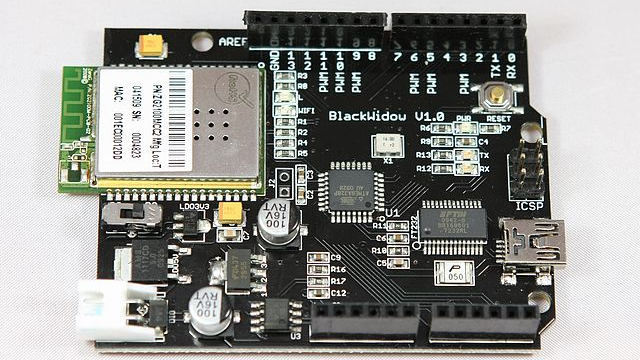 About the project
Everyone is talking about energy efficiency, and rationalizing energy consumption, about demand side management programs and so on... but how can you rationalize your energy consumption if you don't know how and when you consume energy? how can we talk about energy efficiency measures when all we know about our energy consumption is a number on the meter at the end of the month?
A few clever engineers came up with the solution and created the "OpenEnergyMonitor" initiative, which consists on an open source system (hardware and software) that is affordable and simple to build.
The system is based on the very popular platform Arduino (open source hardware), and on some pieces of software done by the "OpenEnergyMonitor" community. Anyone can visit the website, download a list of the components and the plans, buy them, assemble them, download the software, and tadaaaaa!!! Your own Energy Monitor is operational.
It is possible to monitor many generators/consumers of electricity, natural gas, water consumption, and some other parameters like temperature, luminosity, humidity, wind speed.. etc.
My idea is put all these bits of hardware and software together, create a plug-and-play system, and give all these people and organizations that don't have the time or the skills to build their monitor, access to monitoring their energy consumption patterns, and work on optimizing them.
In order to start this business, I need funds, and luckily, there are organizations like the Zurich Hub (http://www.hubzurich.org/) that offer entrepreneurs a fellowship that allows them to develop their ideas.
I am applying to that fellowship, and I need to build a prototype of an energy monitor to convince the jury of my idea, for that I need your help to raise 120 Euros and buy the components.  
What are the funds for?
The monitor I want to build will be hooked to the electricity multi-plug in our kitchen to measure the consumption of the fridge, the microwave oven and the lights, send all these data over wifi to an internet server which will log the data and graph it in real time. During my presentation to the jury, I will show them that the system works right now in an apartment in Germany, and that the data is available on the cloud.
The money will be used to buy the following components:
- One Blackwidow board (Arduino with onboard wifi): 71 Euros
http://www.robotshop.com/eu/asynclabs-arduino-wifi-blackwidow.html
- One Ac-Ac adaptor: 13 Euros
http://www.luedeke-elektronic.de/products/Netzgeraete/Steckernetzteile-AC-AC/Steckernetzteil-9V-AC-1000mA.html
- One current sensor: 15 Euros
http://www.seeedstudio.com/depot/noninvasive-ac-current-sensor-100a-max-p-547.html?cPath=6 
- A test board, a USB cable, a few resistors and capacitors: 20 Euros
About the project owner
My name is Amin Zayani, I study Environmental and Resource Management at the BTU Cottbus, I am a fan of Open-source hardware and software and I believe that it is the best tool of knowledge transfer.