"Juste la fin du monde", de Franc-Jeu & House XII
Soutenez la prochaine pièce de Franc-Jeu et House XII Theatre Co. !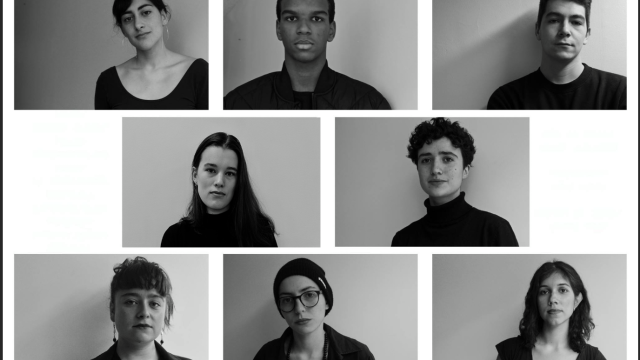 About the project
Franc-Jeu et House XII Theatre Co., deux compagnies de théâtre basées à Montréal co-produisent "Juste la fin du monde" de Jean-Luc Lagarce. La pièce sera mise en scène par Emilie Alexandre, au Conservatoire d'art dramatique dans le studio Jean-Valcourt du 23 janvier au 27 janvier 2019. Franc-Jeu est l'unique troupe de théâtre francophone de l'Université de McGill. House XII Theatre Co. est une jeune compagnie Montréalaise bilingue.
Résumé de la pièce
Juste la fin du monde est un texte qui parle d'absence, d'amour, de communication, et d'écoute. Louis, âgé de 34 ans souffre du sida, et revient dans sa famille pour annoncer sa mort prochaine. Ce retour provoque chez ses proches de tels règlements de compte qu'il n'arrive pas à communiquer avec eux et repart comme il est venu, sans avoir rien dit, plus solitaire encore face à la mort. Cette pièce nous apprend à écouter les silences, à déjouer ses cauchemars, et à défier nos idées sur ce que signifie faire partie d'une famille.
Casting
LOUIS / Jérémie-Clément Pallud
SUZANNE / Hélène Hullin
LA MÈRE / Muriel Bentolila
CATHERINE / Sarah Foulkes
ANTOINE / Martin Frébourg
Production
Emilie Alexandre / mise en scène, production
Alina Lasry / production
Liana Ville / gestion de scène
Scénographie
Concepteur son: Corentin Mainix
Concepteur vidéo: Isotone Collective
Costumes : Madeleine Gilbert
Décor : Hugo Roussely
Graphiques: Evangéline Durand-Allizé
Photographie promotionnelle: Tova Light Photography
What are the funds for?
Le financement va entre-autre nous permettre de payer la location de la salle de théâtre, la construction du décor, les costumes, les objets de la pièce, ainsi que la location des salles de répétitions, etc.
About the project owner