About the project
NOTE!
This fundraiser did not succeed. Please go here to support the current version of this project!
I have now finally finished the 80 page tale of the Just King I started early in 2003. It was around the time of the invasion of Iraq.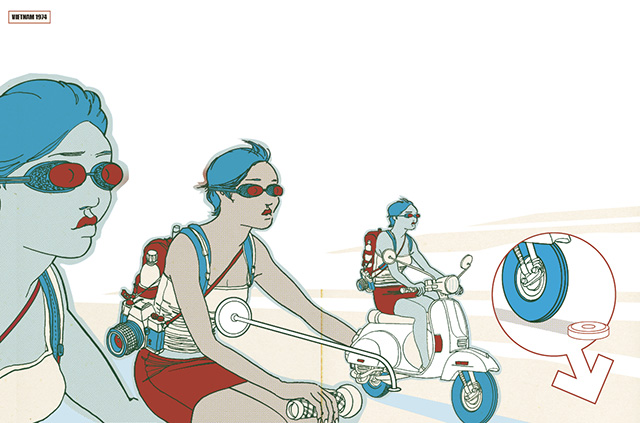 I remember I already had a couple of characters and themes ready: the Clark Kent-ish news journalist Richard King, the multi-ethnic photo journalist Liberty Lee; themes such as post-colonialism, cut-throat capitalism, prejudice, racism, Islamophobia, as well and an all encompassing metaphor: sex.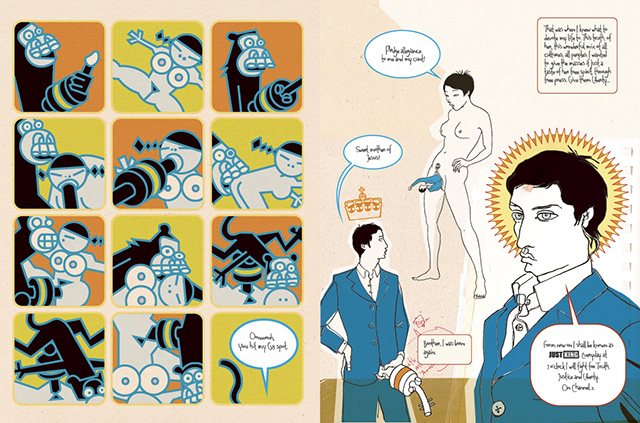 As if this was not enough, I had ambitions of expressing it all through a completely new graphic language: I would use collage and innovative composition rather than panels, access a wide variety of styles, use logos and icons alongside normal illustrations. All mimicking the very advertising aesthetic I was hoping to criticize. I also wanted to collapse the symbolic and narrative layer of my story into one big jumble of everything. With all these ideas burning inside me, the war added the extra fuel I needed to my fire, and I worked and worked. For 4 years. Took a break. Worked again for a few months. Took another break. And then I finished it, just now, 10 years later.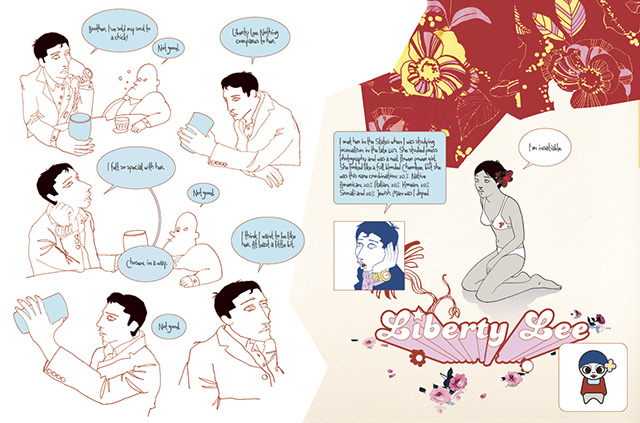 Looking at it now, I find to my surprise that everything I wanted to achieve is there. Everything from the ambitious themes, to the innovative styles, to the sexual metaphors. Cohesive yet sprawling, tight but epic, ironic but explosive. And above all timeless.
What are the funds for?
The funds will go to the printing and distribution of the book. Excess fees will go to finance an exhibit of the book in Oslo, Norway, with the original drawings and huge posters of the double page spreads. The book is available in English or Norwegian.
For shipping to the US, please add $5 to the pledge.
For shipping to Europe outside Norway please add $3 to the pledge.
About the project owner
I'm a visual artist living and working in Oslo, Norway. I have previously written and illustrated two picture books for children, written a radio play, a short film and am currently working on a project where you can manipulate sound using your brainwaves.
FAQ
If you still have an unanswered question, feel free to ask the project owner directly.