Juba In The Making
A web-documentary about the capital city of South Sudan.
About the project
Follow us on Facebook (Juba In The Making), (Twitter @jubainthemaking) and on our website: jubainthemaking.com
Juba is the capital city of a nation born in 2011 after decades of war. How would you manage to get what you want in this fast-growing city? Which strategies would you apply to survive, to prosper or to improve the life of its citizens? Can you become a certified Juba Builder? Try your luck!
Juba In The Making is a webdocumentary and a game. You will be involved alongside a character of your choice, whom you will lead towards the achievement of his or her goals: a returnee resettling in town after years in exile, a carpenter starting his small workshop, a foreign investor looking for business opportunities, a female student involved in environmental advocacy and more. Guided by you, they will explore Juba, struggle to face its daily challenges and contribute to the building of the city.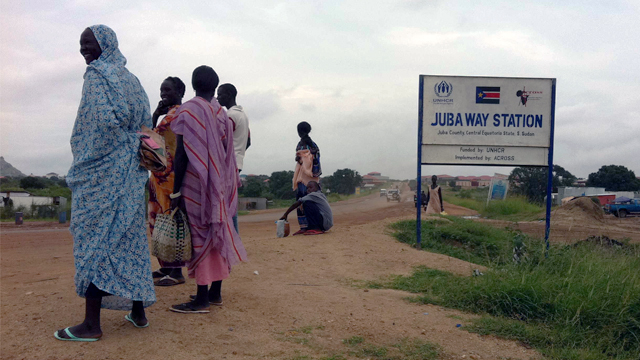 We've both been living and working in Juba for a long time – Gabriela as a freelance journalist and Florence as a free lance film director. The city's constantly changing landscape has intrigued and fascinated us. Looking at the huts surrounding high-rises under construction, one wonders: where is this city heading? Who is shaping its future? Can Juba's development become sustainable? We decided to join hands in order to start a project which would explore this city in the making.
We want to catch the movement of the city, to give a voice to the people who are building it day by day, and to unveil the mechanisms at stake in such a fast developing urban environment. And we want you, the audience, to be part of the story. This is how was born the idea of doing a webdocumentary / role game, built around three to ten main fictionnal characters with their own parallel stories.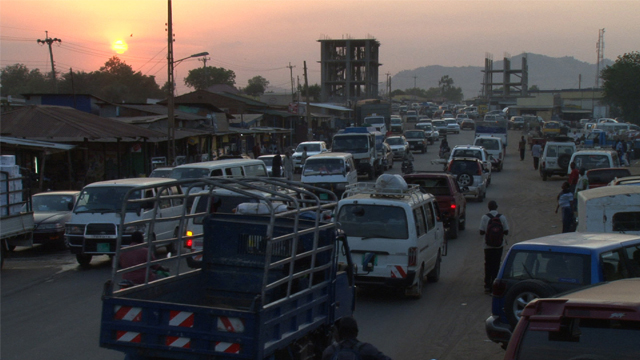 We create the stories of our characters by researching and interviewing a large number of Juba residents and stakeholders involved in the topics which we are focusing on: environmental issues, business practices, land and housing challenges among others. Each character's scenario will be based on real life experiences and will take you to a subjective journey in the city – you will discover Juba through your character's unique point of view. Guiding him or her in his or her quest, you will meet and dialog with Juba workers, officials, expats, you will get to know different corners of town, you will look for people to help you understand how things work and to partner with you.
You will have to evaluate situations, look out for hidden dangers and chances, and decide what to do at several "branching points" in the story of your character. Your choices will take him or her to a certain route and determine how the story will end. In this city where things go fast and where it's easy to get in trouble, you might make a problematic decision and find your character in a situation where "the game is over"! But you might succeed and become a certified "Juba Builder", successful in your project and awarded for your commitment to the development of South Sudan's capital!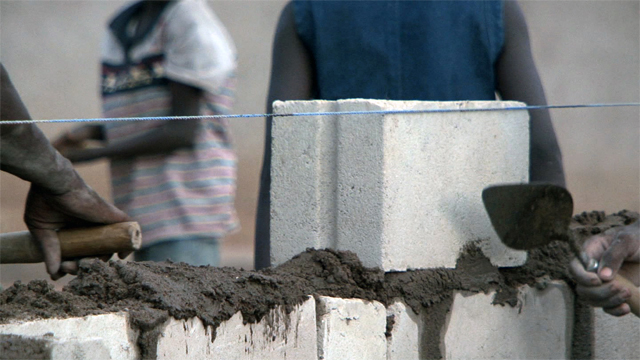 Juba In The Making will provide you with reliable contents about Juba and more generally about city development patterns, as well as it will offer you an in-depth, playful and lively experience in this African city– for those of you in Juba who witness the daily changes in town without knowing what's driving them, and for those of you who might never set a foot here.
That's what the webdocumentary / game project Juba In The Making is about. With the collaboration and support of the relevant local and international organizations, we have already done most of the research and writing. The web designing and the filming are on. Driving on the muddy roads, trying to avoid being sick with malaria, chasing sensitive information and sticking to our schedule – working in Juba is a challenge. But who said interesting stories were easy to tell? We are committing the next months of our lives to this project, whose first version with three characters will be released in December 2013. We want more and more people to support us and to share our enthusiasm and curiosity.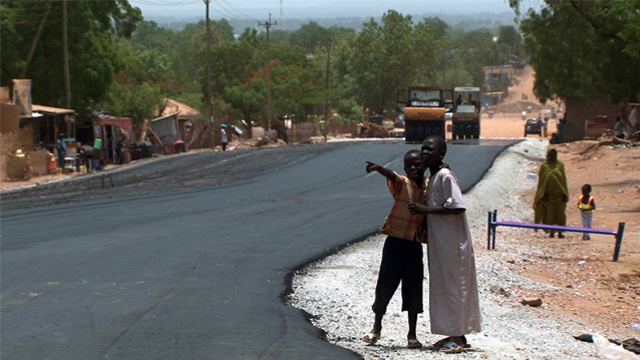 What are the funds for?
The project was awarded the Innovation in Development Reporting Grant by the European Journalism Centre, sponsored by the Bill and Melinda Gates Foundation. L'Espresso, the most authoritative Italian weekly, will publish it on its website, as well as the Reuters Institute for the Study of Journalism. Thanks to this initial support, the adventure has already begun, and other partners will join us along the way.
The grant that we have received is at the moment the project's only source of funding. It is going to cover the expenses related to the research, the writing, the filming, the editing and the web designing needed to create a first version of Juba In The Making, which will be released at the end of the year. This version should include three characters that you'll be able to play with and drive in their quest in Juba.
We are looking for additional funding because we want to push the project as far as possible, meaning: we want to create more than three characters – and the mathematic model which is being developed by our web team (www.fulvioromanin.it) can allow the creation of up to ten characters.
So the first version which will be released in December 2013 will be like a starting point, a prototype hoping to be expanded in the first months of 2014. We hope to provide an even richer experience of the city of Juba, with more fascinating characters! But in order to do so, we need more funding. That's why we need your support. And the more we gather, the more characters we will be able to produce!
For you who live and work in Juba. For you who have never set foot in South Sudan, and are curious about it. For you who want to understand something more about the growth patterns of a city in the developing world. For you who wonder which role aid can play in 21st century's Africa. For you who want to get straight facts, but also to have some fun while discovering them. Explore with us one of the most challenging and intriguing realities of the contemporary world!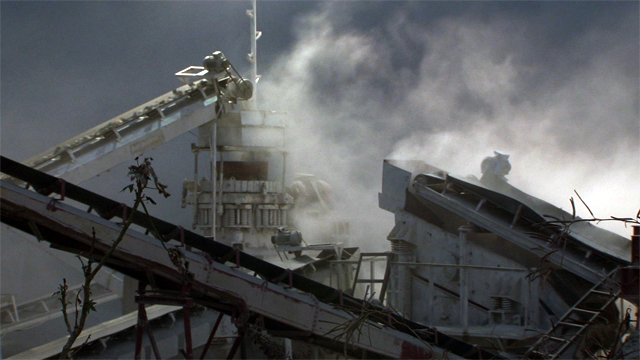 About the project owner
Florence has been working as a film director and a film editor since 2002. After studies of social science and cinema, she started to direct documentaries tackling political and social issues in France, mostly focusing on stories of activism and collective struggles. She has also worked as a film editor for documentary series broadcasted on Arte channel (Architectures and Photo). Nine years ago she started to travel and research in South Sudan for a film project (still on going) about the history of the liberation struggle, and settled in Juba in early 2010. Since then she has worked in close collaboration with local stakeholders, developed an archive project, worked as a trainer, and most of all filmed South Sudan's history in the making, from the signing of the peace agreement in 2005 to the declaration of independence on July 9, 2011. Passionate about the long history which led South Sudan to its independence, Juba In The Making is for Florence a way to explore the continuation of the same history, in a playful and contemporary way – now that the country is free, the question is: how to build it?
Gabriela has been working as a reporter for more than ten years. She was hired from Corriere della Sera (Italy's most authoritative daily) straight out of university, and worked there as a staff reporter until 2011, when - following a leave to pursue a research fellowship at Oxford's Reuters Institute for the Study of Journalism - she quit her job and started freelancing. Over the last two years she worked on an investigative journalism project about a death penalty case in the US, she researched in Italy and USA for the first biography of the famous journalist and writer Oriana Fallaci, and finally moved to Juba in August 2012 to work as a media trainer. She became quickly hooked on the country and its citizens, and decided to stay much longer than she had originally planned. On top of covering South Sudanese and East African news for Italian and international media, Gabriela is currently writing a children book set in the Nile Basin area, in order to raise funds for the first children library in South Sudan. Juba In The Making is the first multimedia project she is involved into, and a challenge to find new ways to present investigative journalism contents to a wide public.