JEWS OF TUNISIA
An archeological and human journey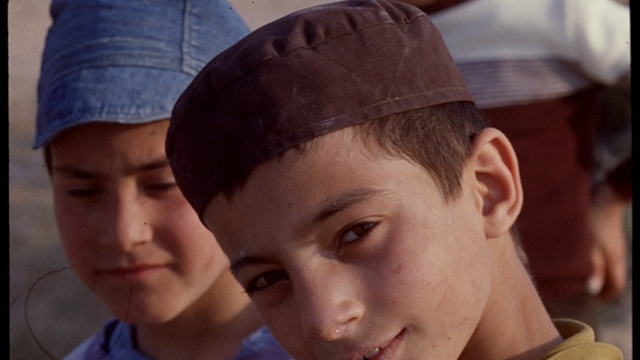 About the project
The subject of the movie. Abstract.
The historian Sonia Fellous is assinged by the C.N.R.S. (Centre National de Recherche Scientifique) to make an inventory of the Jewish remains in Tunisia.  There is a sense of urgency in safeguarding the cultural heritage of the Tunisian Jewish community, which is in constant decline lately.
We follow her in her work as an archaeologist across the country.
Along this journey, she tells us the history of the Jews of Tunisia and introduces us to those who live there.  From the capital, Tunis, to the southern desert, we go deep into the countryside towards the most hiden villages that contain traces that we discover with her at the same time.
Ruins in peril, private collections, synagogues and abandoned cemeteries, Sonia lists all that can still be recorded.
Along this journey, the film crosses a Tunisia that is awakening to a new freedom traversed by contradictory forces: the democratic will against the religious radicalism.
Sonia confronts a population, which more often than not, keeps a memory embellished by the memory of the Jewish presence in their entourage.  It is not just the stones that bear witness.
From Mikhael Bentora, 20-year-old Jew in Tunis, to Khadra, « the green-eyed beggar » of the city of La Goulette, the quest leads us to unsuspected places and men and women whose existence was no longer expected in Arab countries.
Muslims and Jews have rallied around this cause and are working together to preserve this common heritage.
In this film, Jews and Arabs engage in dialogue. From Tunis to Matmata, from Bizerte to Zarzis, from "Le Bardo" to the museum of Raqqada, the memories intersect, talk, meet and leave each other.
What are the funds for?
The sum of the funding (20000 euros) makes the project possible by drastically reducing the costs. Our hope  is that the amount collected will exceed the amount requested and allow the ideal funding. This DROPBOX link allow you to view a complete financial evaluation of the cost.
https://www.dropbox.com/s/wp7qiy0d2gjqsu2/Juifs%20Tunisie%20devis%20.xls?dl=0
​This cost evaluation describes the optimum financing of the film.
About the project owner