Le Calendrier le plus sexé de 2014
par Marianne Deschênes (photographie) et Jo-Any Martel (maquillage artistique)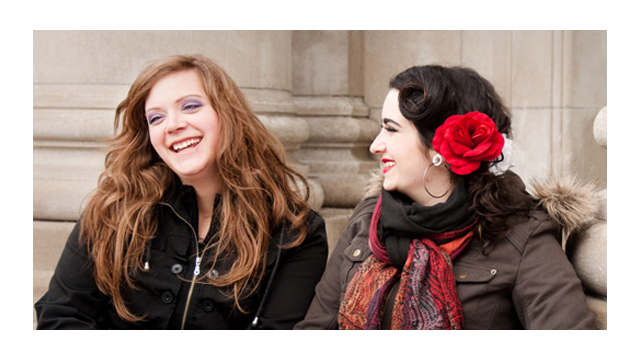 About the project
Inspirées du mois en cours et de la personnalité du modèle, un calendrier va naitre en 2014. Un calendrier sexé : du romantique au trash, rafraichissant, créatif et osé. Le bon goût est à l'honneur pour le plaisir de vos yeux!
12 filles, 12 concepts complétement différents.
Natives de la région de l'Estrie au Québec, Jo-Any Martel (maquillage artistique) et Marianne Deschênes (photographie) sommes des artistes actives et impliquées dans le milieu culturel sherbrookois.  Depuis plus de deux ans, elles collaborent afin de créer des concepts originaux et personnalisés pour des séances photo de portraits artistiques.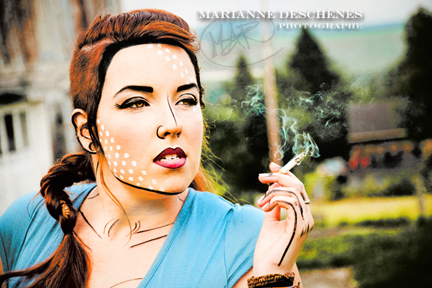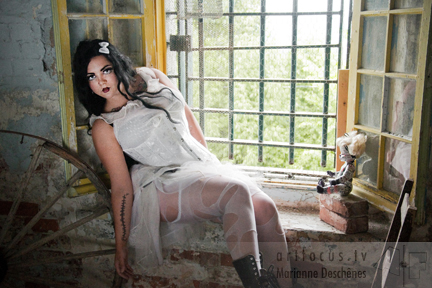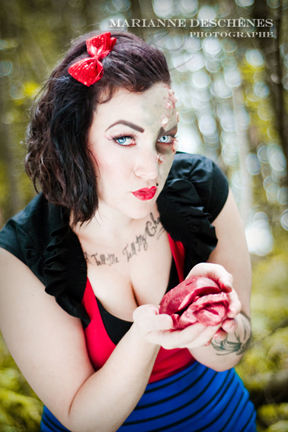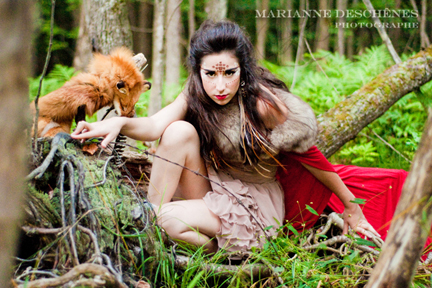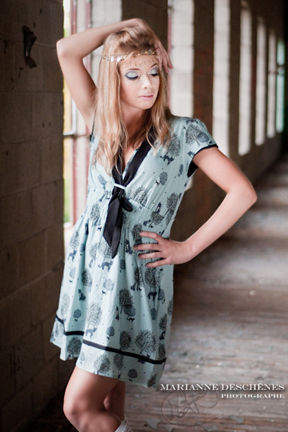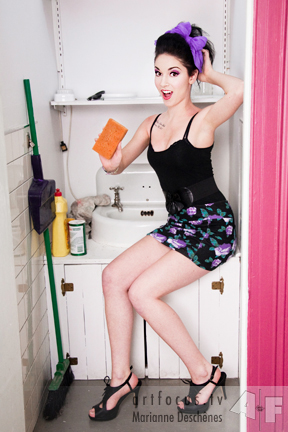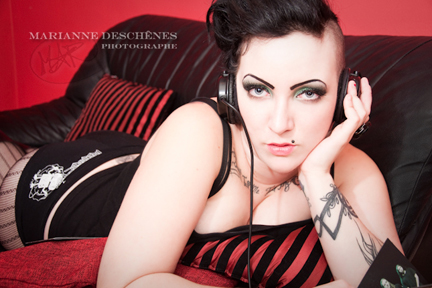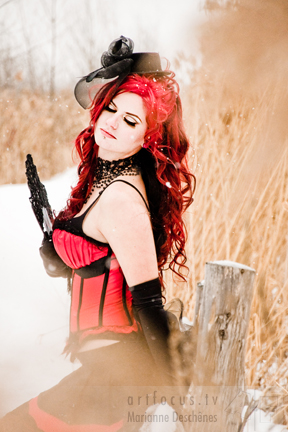 What are the funds for?
Dans le but d'offrir une expérience professionnelle à toute l'équipe de travail comprenant des artistes de la relève, le financement permettra la réalisation d'un calendrier pour l'année 2014.  Nous pourrons alors obtenir le budget nécessaire afin de couvrir les dépenses associées au projet pendant toute l'année 2013.
Objectifs du projet du Calendrier 2014 :
-          Perfectionnement dans les disciplines respectives
-          Recherche d'esthétique pour chaque séance
-          Développer une excellente cohésion dans le travail d'équipe
-          Acquérir une expérience de travail créative en collectif
-          Développer des concepts artistiques et différents  l'un des autres afin de diversifier les expériences
-          Raffiner le style de chaque membre de l'équipe de travail, les mettre en commun tout en créant une homogénéité dans le concept des images
-          Augmenter notre visibilité dans la diffusion des œuvres photographiques
-          Améliorer le portfolio de chacun
-          L'occasion de publiciser l'offre de concepts disponibles pour de futurs clients
-          Obtenir un budget pour payer les dépenses associées au projet d'exposition
About the project owner
FAQ
If you still have an unanswered question, feel free to ask the project owner directly.