"J'ai Toujours F'Ain !"
Les recettes des Cuisiniers Aindinois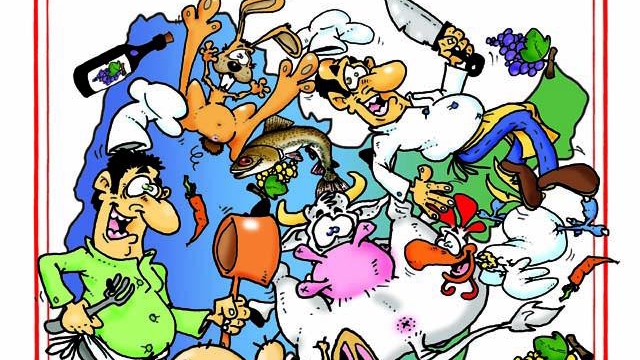 About the project
Recueil illustré (photos, illustrations humoristiques)de recettes de cuisine Aindinoise (Département de l'Ain). Cet album est le troisième opus d'un triptique culinaire.
What are the funds for?
Le financement nous permettra d'éditer ce troisième album en quantité supérieure au premier et deuxième opus, nous passerons à 4000ex et une réimpression des 2 premiers à 1000ex. Il couvrira aussi le frais de contreparties et d'expéditions pour les envois aux aimables contributeurs.
About the project owner
En fait nous sommes trois: Caroline Daeschler, sommelière, Jean-François Basset, photographe et moi même Mouss, dessinateur.