J'ai pas compris
Mais j'ai rigolé...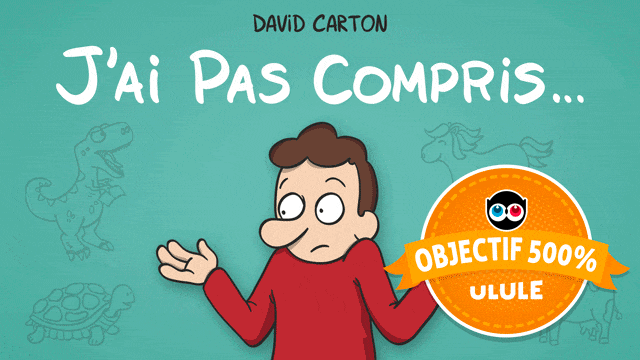 About the project
J'ai pas compris est une série de dessins d'humour absurdes, décalés et de jeux de mots embarrassants.
Le livre compile plus de 160 dessins et sera imprimé en France (Lorraine) au format 148mm x 190mm (un peu plus petit qu'un format A5).
Avec des tas d'innovations à l'intérieur :
What are the funds for?
Le financement va servir à payer l'impression du livre (70%), les frais de port (20%), la part Ulule et les frais bancaires (8%) et l'impression des goodies (2%).
About the project owner
Graphiste de formation et dessinateur autodidacte, je pratique l'humour au quotidien au grand dam de mes proches et collègues.
À leur tête, je vois bien qu'ils ne comprennent pas. Mais je n'allais quand même pas leur faire un dessin...
Alors j'en ai fait plein et c'est comme ça qu'est né « J'ai pas compris ».

MERCI !