JACOT - Le jeu
Un jeu de déduction d'Alex Deville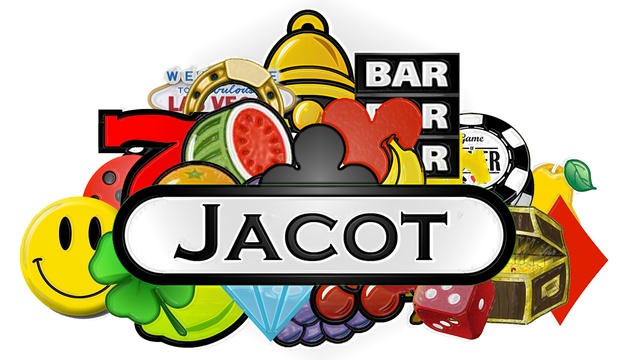 About the project
Jacot est un jeu de société né de l'imagination d'Alexandre DEVILLE. Le jeu s'adresse à des joueurs à partir de 12 ans et se joue à 2. Le but du jeu consiste à placer des jetons sur les cases de la grille dans le but de deviner les trois cartes de l'adversaire.
Nombre de joueurs : 2
Durée : 20 minutes
But du jeu : Deviner les trois cartes du joueur adverse.

On mélange les cartes. On distribue 3 cartes secrètes à chaque joueur. Avec le reste on forme deux talons cartes ouvertes. A chaque tour de jeu, un joueur prend la carte d'un des deux talons. Les deux joueurs placent alors une quantité de jetons (entre 0 et 3) sur la case correspondante sur la grille selon qu'ils ont dans leur jeu 0 à 3 cartes dans l'alignement horizontal et vertical de la dite case. Le premier joueur à deviner les trois cartes de l'adversaire en une annonce remporte la partie. En cas d'erreur, c'est le joueur adverse qui gagne.
Contenu du jeu:
25 cartes représentant chaque logo
............
16 jetons bleus et 16 jetons rouges.
La règle du jeu.
Voici une photo du prototype :
Genèse du jeu
Jacot est né il y'a deux ans et demi alors qu'Alexandre faisait une pause avec son travail. De retour en province, il a commencé à travailler sur une idée de jeu qui mettrait en situation une grille sur laquelle placer des jetons. C'est en manipulant les jetons sur les différentes cases que la mécanique de jeu s'est révélée. Très vite, Jacot s'est orienté vers un jeu de déduction dans lequel il s'agirait de deviner les cartes du joueur adverse.
Alexandre a testé Jacot durant deux ans auprès de sa famille, ses amis et collègues. Devant l'accueil enthousiaste, l'idée de produire le jeu à plusieurs exemplaires s'est naturellement imposée.
What are the funds for?
Le financement doit permettre de fabriquer les 150 exemplaires de Jacot, soit les cartes à hauteur de 750 euros, les jetons à hauteur de 450 euros et les boites à hauteur de 1100 euros. L'impression des T-Shirts se chiffre quant à elle à 700 euros en incluant les frais de port.
About the project owner
Alexandre DEVILLE aime son métier de chimiste au Muséum d'Histoire Naturelle de Paris et jouer du violon mais ce qu'il aime par dessus tout, c'est créer des jeux de société. Aujourd'hui, il vous propose de découvrir Jacot, un petit jeu de réflexion basé sur la déduction des cartes du joueur adverse. Alexandre DEVILLE sait que sans l'apport de fonds, il lui sera impossible de distribuer les 150 premiers exemplaires de sa création. Il compte sur vous et votre générosité.
FAQ
If you still have an unanswered question, feel free to ask the project owner directly.