Artbook Inktober 2019
by Nina Jacqmin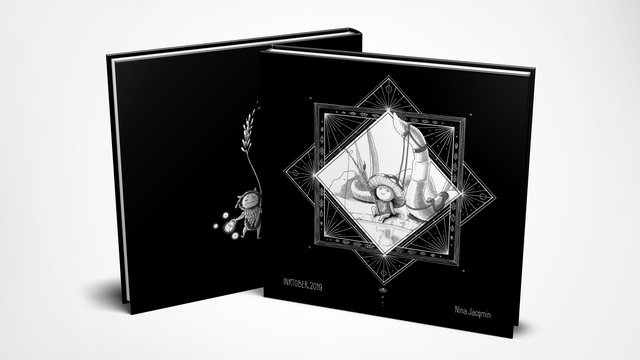 About the project
Bonjour à tous!

Je vous présente mon tout premier projet Ulule, un artbook comprenant toutes mes illustrations réalisées lors des inktobers 2019 sur le thème des petites créatures imaginaires qui se balladent dans notre belle nature.
Les illustrations sont toutes visibles sur ma page facebook et instagram.
Petits lutins, trolls et fées en tout genre au programme.
What are the funds for?
Le financement permettra de couvrir les frais d'impression, la mise en page et la livraison du livre.
Caractéristique de l'artbook
- format carré de 21x21 cm
- une couverture rigide dos collé.
- Noir et blanc
Contreparties
- L'artbook au format PDF
- L'artbook imprimé
- Des impressions colorés format A5 de mes illustrations inktober 2017
- Des cartes postales imprimées à partir de diverse illustrations
About the project owner
Moi c'est Nina Jacqmin
Dessinatrice de bandes dessinée de profession, graphistes et illustratrice lorsque l'occasion se présente.
J'ai quelques BD à mon actifs, La tristesse de l'élélphant et Les Ruines de Tagab aux éditions Les enfants Rouges
Plus récemment j'ai réalisé La mystérieuse affaire Agatha Christie chez Vent d'Ouest.
Je voudrais tenter l'expérience Ulule sur ce petit projet qui m'apportera de l'expérience pour peut-être retenter l'aventure pour une BD en participatif.
J'espère que le projet vous plaira!