Meeting Native communities in Amazonia
United travel and documentary on the Amazon basin, from deforestation to meeting with native communities.
About the project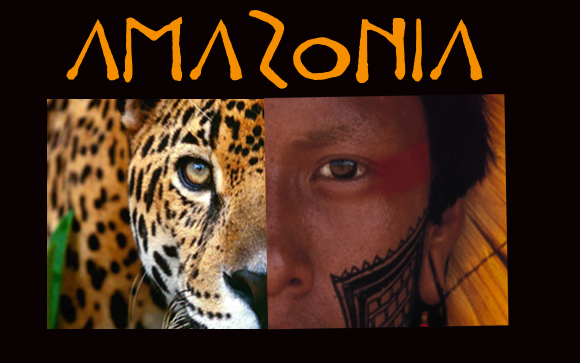 Travelling broadens our horizons that's maybe why we do it , to learn more ourselves:
From an early age I have dreamt about going to the Amazon.  I am fascinated by nature and the people who live in harmony with it
I hope to get in touch with native Indian communities and to better understand those who without a doubt we could learn a lot from.
I will no doubt see first hand  the extent of damage which mankind causes to planet Earth and to try to understand what is at stake and the impact that  deforestation has on the indigenous people, the animal population and on the rest of the world.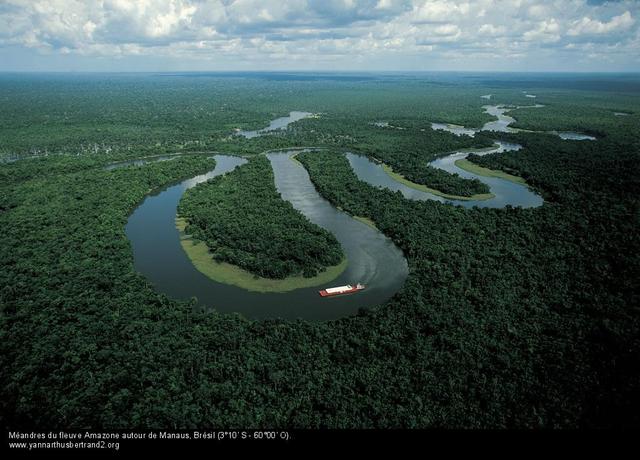 What?
Journey with photographic, audiovisual and journalisitic purpose in Amazonia on the meeting of native communities, to study the impact of men on their environment.

Why?

When he becomes critic for our planet to change our way of living and of consuming, it appeared to me as an obvious fact to leave where takes place our future: in Amazonia.

Amazonia is one of older rainforests to the world, one of the most important reservoirs of biodiversity and shelters thousands of botanical species with medicinal virtues. It plays an essential role in the stabilization of the world climate and its river, the Amazon, provides 1/5 of the planet with fresh water.

And nevertheless, this forest which we should protect is victim of massive deforestation due to enlargement of farmlands (culture of the soya, cattle farm), to exotic wood trade and to greediness of the gold diggers (pollution of the river by the mercury).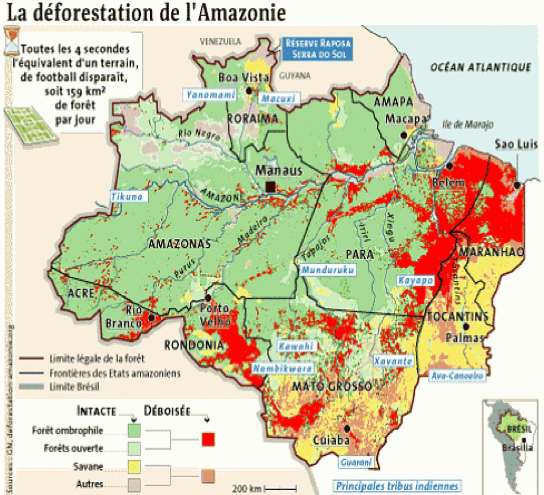 Since 1970, the forest lost 18 % of its surface (twice France). According to the forecasts of WWF, half of the forest will have disappeared in 2030. Deforestation is an ecological disaster which drive to a reduction of rains, threatening the Amazonia of repeated drought and a dry climate.

According to Greenpeace, 90 % of the deforestation is illegal and responsible for 55 % of Brazilian greenhouse gas emissions, which placed the country to the rank of the 4th the biggest world pollutant.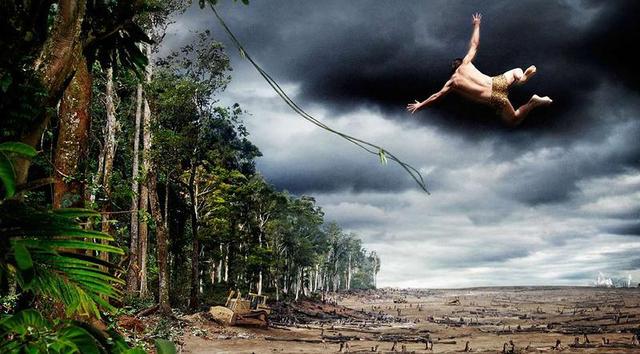 Fate of the forest is deeply connected to future of Natives.
Their most fundamental rights are scoffed, as the management of forests by themselves recognized by the Charter of Human Rights and which will be registered in the future Declaration of Native peoples on the UNO. Remain to apply it in the facts because too much native communities are dislodged without we ask them for their opinion.
The everyday life of Native is also threatened by the constructions of dams, as the very controversial of Belo Monte, third bigger and more powerful of the world. A very criticized project because placed at the heart of the Amazonia, on the Xingu river, which has to flood a part of the forest, considered as native lands.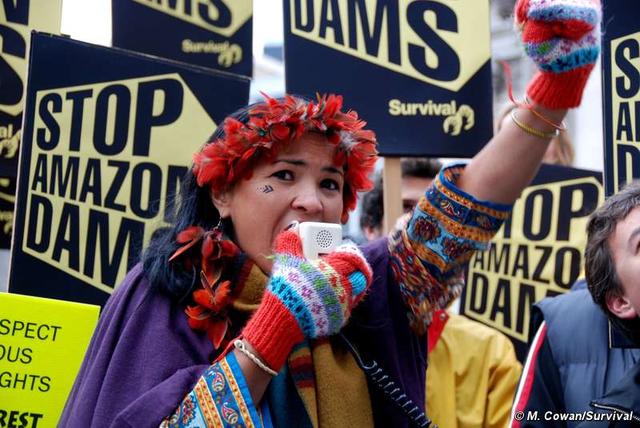 Environmental dimension:
" We did not inherit Earth of our ancestors, we borrow it to our children. " Antoine de Saint-Exupéry, writer, poet and aviator
- Study the impact of man on his environment: what is his place in nature?
- Consequences of the deforestation: what solutions to which scales?

Human dimension:
- Favor cultural exchange:
A) Meeting with biologists, journalists, doctors with practical experience.
B) Meeting of Amazonian populations
- Analysis of native societies: evolution due to globalization, importance and meaning of spirituality, place of women.
- Public-spirited and ethical commitment: act for the respect for rights and fundamental liberties of native populations.
Journalistic and artistic dimension:
- Interviews of met persons
- Editing of a documentary movie
- Exhibition photos and videos on the return of the journey

How?
Even if we believe that we cannot change the world, change the way we imagine our future, it is to build it rather than to dream about it.
I like taking time to travel to understand culture, way of life and thought of the local populations. Dive into their everyday life is the best way to have a fairer look.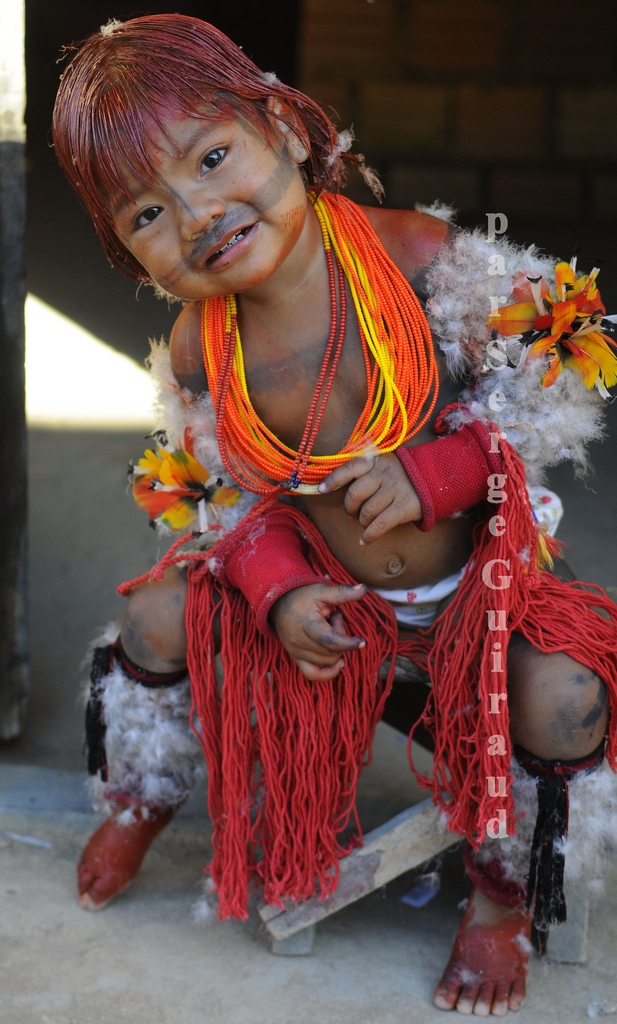 Meet native is not easy thing in Brazil: FUNAI (National Foundation of the Indian) protects them a lot and it's necessary to obtain authorizations to return in touch with them. However, more and more native communities accept the visitors, it's thus possible thing, especially if the motives of the visit can be beneficial to them (knowledge of the Indian world to help them better to protect their culture).
I already have some contacts thanks to the site " Couchsurfing " (site of free hosting) which offers the possibility of sleeping on the sofa of the Internet users worldwide. It's an alternative way to travel.) who can allow me to return in touch with some native communities.
Communities which I intend to meet are Arara, Tapirapé and Yawalapiti, which live in the region of Xingu. They were chosen the strength of their physical paintings and their headgears, high in color, to which I attach a lot of importance.

I would also like meeting other communities which I know more difficult to contact, everything will depend on meetings made on the spot.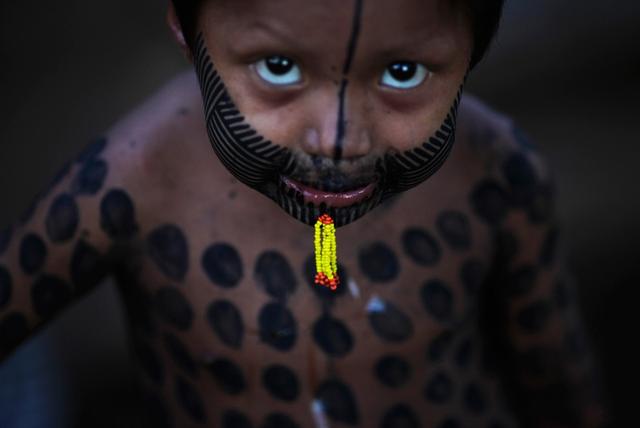 Where?

The journey will take place in brazilian Amazonia. The program is to arrive at Bélem to arrive in the region of Xingu (Altamira, Vitoria do Xingu) to stop in the dam of Belo Monte. Then, direction to Manaus, capital of Amazonia, then Sao Gabriel da Cachoeira, Indian city.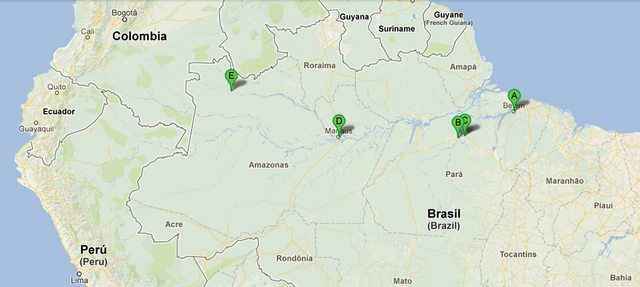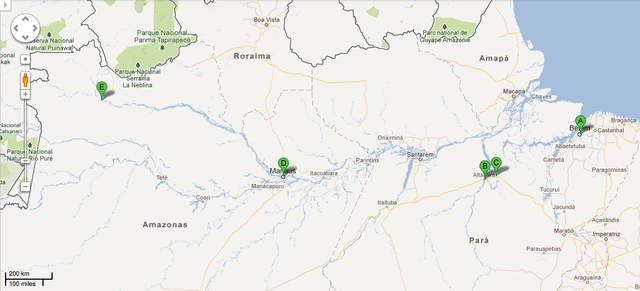 When?

From May till August, 2013.

Photo credit: thanks a lot to Serge Guiraud from Amazonie Indienne, Yann Arthus Bertrand, WWF, and Survival.
What are the funds for?
The objective on Ulule is 1 000 euros, it's a first part of the financing, because the total budget is 5 460 euros.

It's the first time I use a site of crowdfunding as Ulule and I was a little afraid of not reach the total budget.

1 000 euros are going to be of use at first to the purchase of the solar charger, the case bouncer of card and following the financing:

Plane ticket:1 200 € (Europe-Brasil, then domestic flight until Belém).

Insurance:300 €

Transport:500 €
Accommodation:1 800 € that is 15€/day(trying mostly stay with locals, via Couchsurfing, expenses should be widely decreased.)

Food: 1 200 € that is 10€/day

Purchases: solar charger (120€) + external case bouncer of card (340 €)

TOTAL:5 460€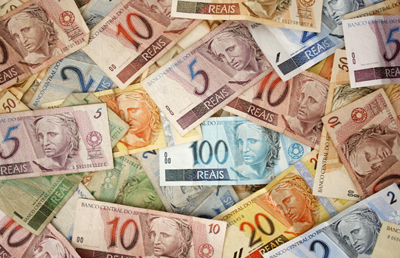 For 100€, you have the choice for: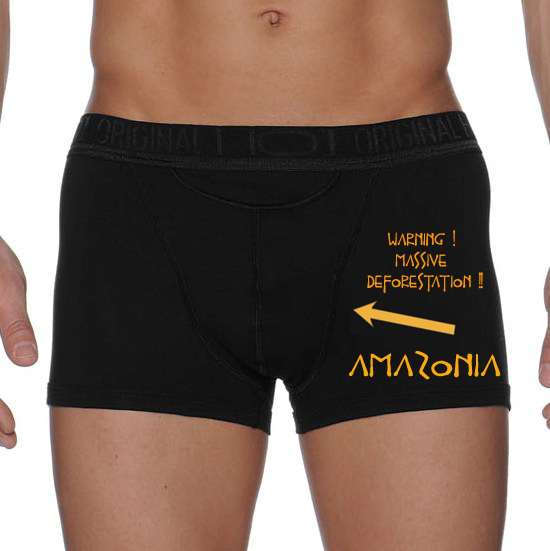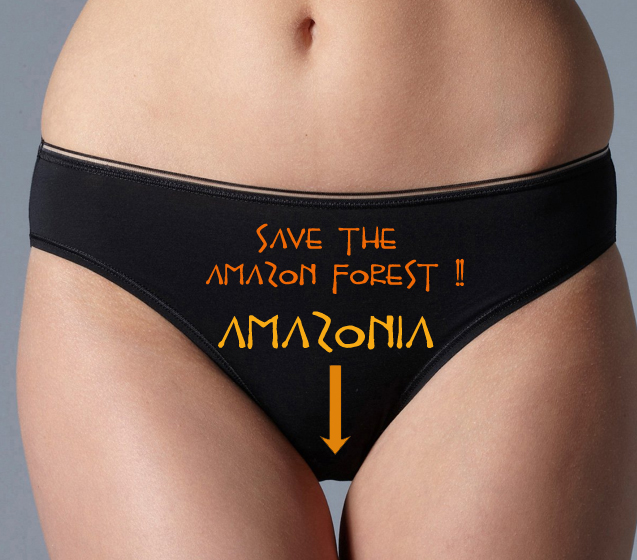 About the project owner
Anaïs Bajeux, 23-year-old self-taught, sensitive to visual arts and to beauty of the world.
Curious about everything, dynamics, amateur photographer and video director, passionate about journeys and about wonderful meetings that we can make at the other end of a world which we call "at home".

Further to numerous journeys in Europe (France, Spain, Portugal, Italy, Croatia, Greece, Turkey, Switzerland, Austria, Great Britain, Norway), I have already made some long-term journey: United States (big national parks (Monument Valley, Grand Canyon, Bryce Canyon, Zion, Yellowstone), Canada (3 months in Toronto to improve my English), Australia (6 months to live in the car, barter photo and contact with Aboriginals).
Further to a Two-Year Technical Degree in Negotiation Customer relations and work experiences in the sale, I want a journey which allows me to discover a culture with values and way of thinking different of our.

Living in Chamonix and sensitive to environment and to the sustainable development, this project of journey in Amazonia is child's dream which becomes a reality; before taking back studies in audiovisual.

You can have a look on my personal website where you will find my photos of journey and videos (corporate and festival): http://anaisbajeux.wix.com/portfolio

Spoken languages: French (native), English (good level), Spanish (school bases), Portuguese (i'm learning)   =)
"Life is owned by these who trust to beauty oh their dreams."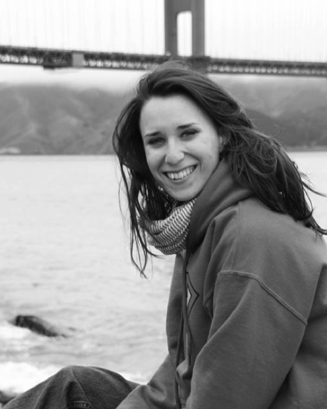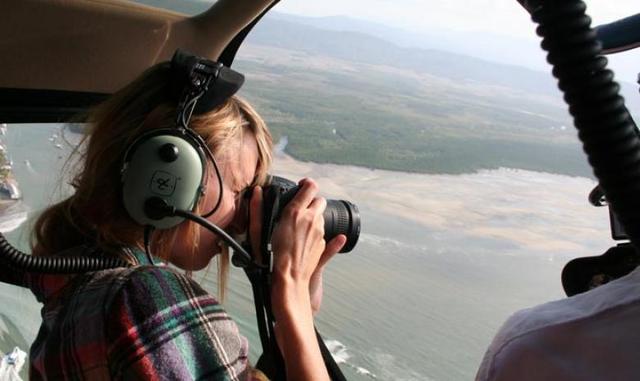 FAQ
If you still have an unanswered question, feel free to ask the project owner directly.