Icefall data
A new database to increase knowledges on icefalls and their evolutions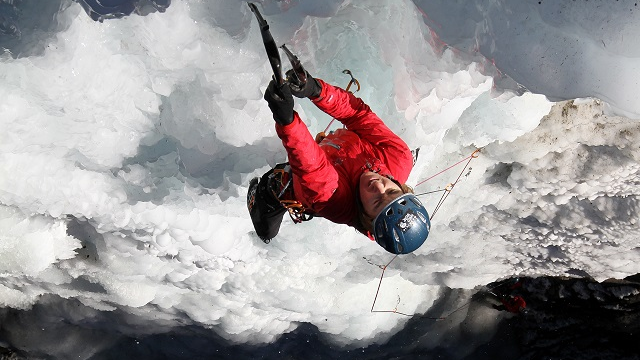 About the project
Our project is to create the website icefall-data.org: a web platform to collect and centalize all the icefall's incidents or accidents, all over the world : changes, cracks, collapses…
This website (both english and french) will provide a massive database available for a large public of climbers, enthousiast or professional, who want to learn more about icefalls and their evolution.
Interface will offer a precise 'Google Earth' localization of the structures, weather data (temperature curves, snowfalls, etc), circumstances, local infos, photos, videos and comments.
The ambition of this collaborating tool is to become a think-tank and a source of scientific and technical infos for all the ice-climbing community. We want to share and enhance knowledges on ice and dangers of ice-climbing as it becomes a popular activity.
They already speak about us here :
http://www.chamoniarde.com/
http://www.ghm-alpinisme.com/
http://www.camptocamp.org/forums/viewtopic.php?id=265777
http://www.manu-ibarra-alpineguide.com/

Follow us on twitter: @icefalldata
Join us on facebook: https://www.facebook.com/pages/Icefall-data/849680608416020
What are the funds for?
Our budget is employed to develop a website and specific applications.
It will be a lean development
- The first step is to build the platform to collect data, photos and to organize it as a map/list
- The second step is to make the data viewing easy, with GoogleEarth tool and links to weather infos.
One of our challenge is to find and use reliable weather data, all around the world.
It will be a responsive web design (usable on smartphones, ipad, computers...) 
Where are we ?
A first protoype has just been developped to test and valid the data model, and to work on the best User Experience which could be offered by the App.
Our research on weather data and our links to many climber's communities provided us a large amount of infos that we'll share in the next monthes.
Two third of our total budget (5500 €) has been already invested for this. So, we need now to earn it and to get 2000 euros more to complete the mission !
About the project owner
Jérôme Blanc-Gras and Manu Ibarra, IFMGA mountain guides, specialized on ice climbing
Authors of the book "The Art of Ice Climbing", Blue Ice editions, prefaced by Jeff Lowe (http://www.blueice.com/products/fr/livres/27-the-art-of-ice-climbing-9782954087917.html)
We speak about this book here:
https://www.youtube.com/watch?v=ydJYM0qZC0c
More about us : https://www.facebook.com/jerome.blancgras
https://www.facebook.com/manu.ibarra.58?fref=ts
Also: www.manu-ibarra-alpineguide.com/ and www.vertical-experience.com
In partnership with :
Alain Duclos
IFMGA mountain guide, snow and avalanches expert, data-avalanches.org
website creator
More about Alain: http://duclos.transmontagne.pagesperso-orange.fr/
Thierry Vallée
Programmer and data-avalanches.org website developer
More about data-avalanche.org: www.data-avalanche.org
FAQ
If you still have an unanswered question, feel free to ask the project owner directly.