Salon de coiffure "Heaven's Cross"
Ouverture du salon à Rezé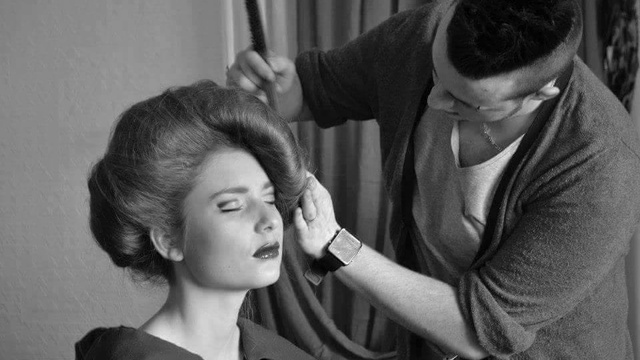 About the project
Avec votre aide je l'espère, l'un de mes plus grand défi est sur le point de se réaliser.
L'ouverture de mon salon de coiffure  'Heaven's Cross". Un lieu qui harmonise le chic à l'industriel.
Déjà 7 ans que je suis passionné par la coiffure, un métier sans limite, où l'impossible n'existe pas!
Une créativité permanente!
J'ai bien entendu des domaines de prédilection; la photo ainsi que les concours, ce qui m'a permis de rencontrer des professionnels et passionnés au grand coeur partageant leur amour du métier.
Je compte sur votre participation car comme on dit " Les petites goûtes d'eau font les grandes rivières..."
Bien à vous
Votre futur coiffeur
Jimmy Quily
Voici quelques photos de mes réalisations:
Comme je vous l'ai dit, les shooting photos me passionnent aussi, ce fût un réel plaisir de travailler avec des photographes et des modèles adorables .
What are the funds for?
Ayant trouvé le local idéal, votre particapion me sera d'une très grande aide, les travaux sont assez conséquents!
Cette cagnotte, permettera également de financer une partie de l'aménagement du salon (bac à shampooing, mobilier, decoration, etc), pour pouvoir creer un espace qui vous sera dédié et où ma créativitée sera au rendez-vous.
Je ferai tout pour être à la hauteur de votre participation, je compte donc sur vous pour partager le lien du projet avec vos amis où votre famille .
About the project owner
Maintenant que vous en savez un peu plus sur mon projet, je pense que je vais vous en dire un peu plus sur moi ! :)
Donc je suis un jeune homme de 23 ans , je m'appelle Jimmy, je suis originaire de Loire Atlantique, j'ai fais la plupart de ma vie professionnelle sur Nantes ainsi que mes études.
Me voici donc au naturel, lors d'un show coiffure au Cfa de Saint-Herblain avec ma sublime modèle Sandrine.
Il me tient à coeur tous les jours de me surpasser dans mon métier qui est aussi ma passion. Cela fait 7 ans maintenant que j'ai commencé dans un petit village de campagne de Loire Atlantique, cela ne fût pas simple de faire accepter mon choix de devenir coiffeur.
J'ai été très bien entouré par mes professeurs, ainsi que ma première maître d'apprentissage Sonia, à qui je dois beaucoup.
J'ai commencé les concours seulement 3 mois après le début de mes études (concours du Meilleur Apprenti de France, beauté sélection) ce qui m'a valu deux médailles d'argent ainsi que deux médailles d'or l'année suivante.
L'un de mes plus beau concours fût celui du Luxembourg. Nous avions été 8 à être selectionné en France pour participer à la finale! Une expérince extraordinaire!!!!!!
Un grand merci à mes amis qui m'ont toujours soutenu (j'ai pu être un peu embêtant). À ma famille, et encore une fois à ma première maître d'apprentissage !
Retrouvez mon travail sur ma page facebook.
Vous y retrouverez mes differents travaux sous forme de avant/après.
N'hésitez pas à appuyer sur le petit pouce bleu ;)
https://www.facebook.com/Jimmy-Quily-Coiffeur-443334675748831/photos/
FAQ
If you still have an unanswered question, feel free to ask the project owner directly.