[dunkelbunt], one of the pioneer producer and most critically acclaimed artist on the scene, is on board for the Goulash Festival!! The wizzard, based in Vienna, pushes hard to make the festival happen, and even released an Exclusive [dunkelbunt] Mix for the Goulash Disko Festival, entirely made with his own productions and remixes. This is a present for you from the Mista, so please check it out!
What they say :
"One of Europe's great proponents of balkan dub" - The Age (Melbourne)​ ; "dunkelbunt made the crossover from electronics to Balkan sounds" - New York Times (New York) 
What he says :
"The world offers a breathtaking plurality of music. It wouldn´t cross my mind to settle for only one style....When performing, I am travelling around the world together with my audience. Timelessly we are dancing through Countries and Continents, getting drunk with the infinite beauty of the music."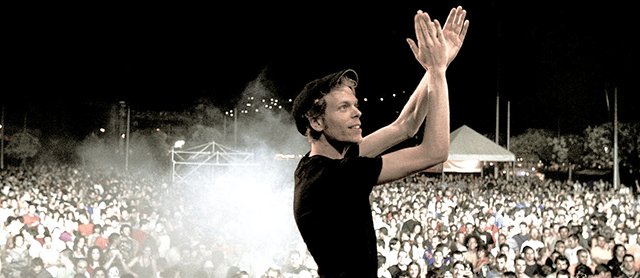 On Vis, it is for sure going to be unique : beside a regular set, he may surprise you with a morning session, or  run a workshop about spices blending, his second passion. The mindset is completely in phase with our vision of this Goulash gathering, so Mista, welcome on board!
More about [dunkelbunt] on his Website, Soundcloud and Facebook Page.