Globe
Two hours feature film to be shot in Nantes (FR)
About the project
Here is the link on the new website of the film
Poetical Thriller. Did you ever spin the globe, close your eyes and put your finger on it?
Pitch
An english girl who can read minds revisits her childhood doctor in France to reclaim something that he took from her. 
Storyline
Faro defeats an old man in a clandestine contest of "Wiphala", a game involving a new form of communication known simply as "le voyage". He is then challenged by Marius who suspects Faro of cheating. Sometime later Nattie, a girl who can read minds, and her brother visit a special clinic in France to meet her childhood doctor and to reclaim a small globe that he took from her when she was little. Reunited with her globe Nattie rediscovers her ability to "voyage" but, despite help from others at the clinic, her fear of the dark remains; a mysterious couple with a connection to Faro, Marius and an unsolved murder are watching her every move.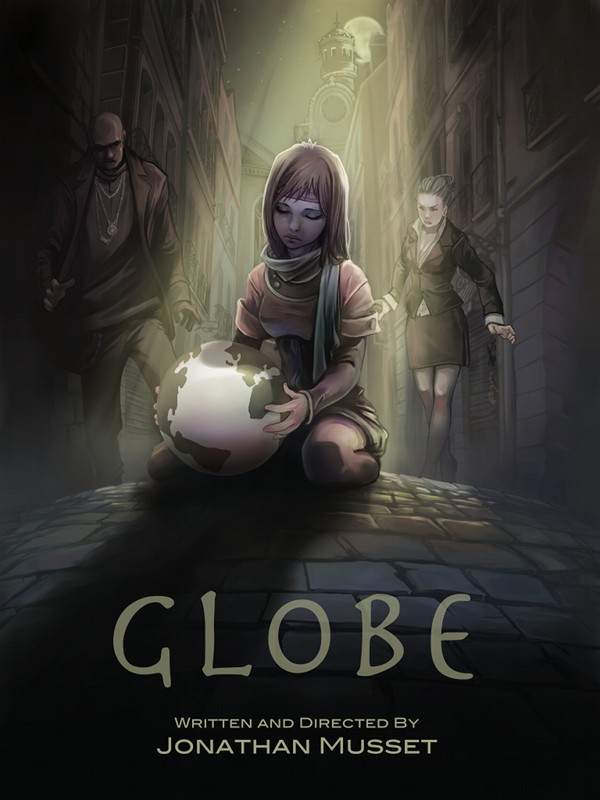 The pre-production poster by the so-talented Krystel.
Project
Globe is a 2 hours feature film project. It is a mixture of realistic science fiction and psychological thriller, on a background of game and travel. The story takes place mostly at night in Nantes.
The film will be entirely shot with several Canon 5D Mark II to get beautiful images in low light conditions at a reasonable price.
The film is ambitious and very aesthetic, a humble mixture inspired by various references : the Sixth Sense, the Karate Kid, Reservoir Dogs, the Matrix, but in the real world, at night, without special effects and without fighting scenes...
Jonathan Musset wrote the first versions of the screenplay and Bart Hulley wrote the english dialogues. Wayna Pitch is the executive production company. 
Both french and english are used... French because the story takes place in Nantes, and english because the main character only speaks english. There will be english subtitles when necessary.
Characters
The film's characters have a unique culture, they are usually attached to small objects that may seem insignificant, and they are very tactile. Some people wear a blindfold on the front, and even sometimes a tattoo with color dots.
Nattie, the main character
Nattie is a young english lady who just arrived in France to learn how to control a strange ability that she has since her early childhood. Since her arrival, she has attracted the attention of mysterious individuals. Unfortunately, she was highly anticipated and the consequences of her coming will be unexpected. She can be stubborn and unwilling to change. She won't talk if she doesn't want to.
More information about the characters at the end of this message.
Follow the shooting here.

Actors
Here are the main actors of the movie... We will add a new one every week...
Carole Reppel-Baele will be Nattie...

Anthony Bertaud will be Teddy

Bruno Henry will be Faro...

Adrien Comelli will be Marius

Dominique Prié will be Master Dallé...

Nolwenn Le Floch will be Emilie Noire

Phillip Schurer will be Javier

Vivienne Vermes will be Mamie Li

Antoine Orhon will be Timili

Sébastien Froger will be Goupile

Christophe Jouzel will be Vico

Extracts of the screenplay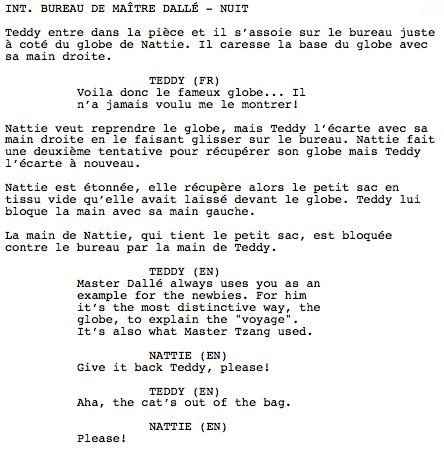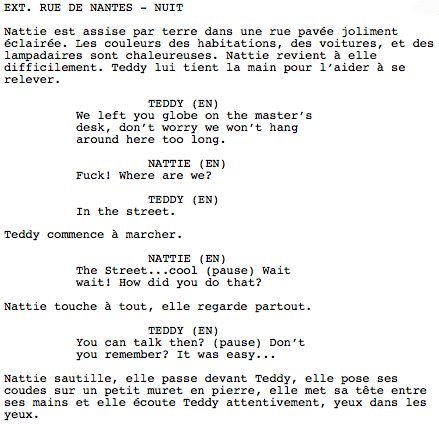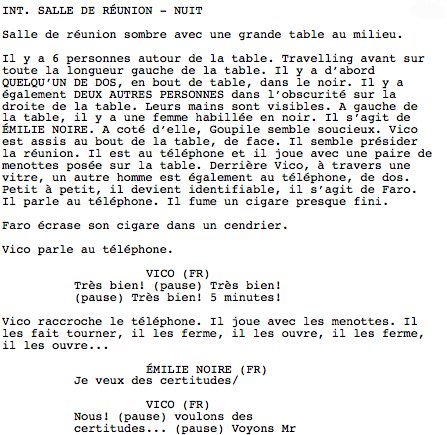 ...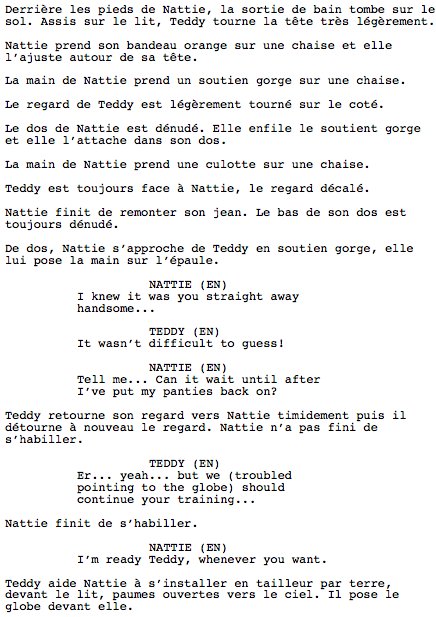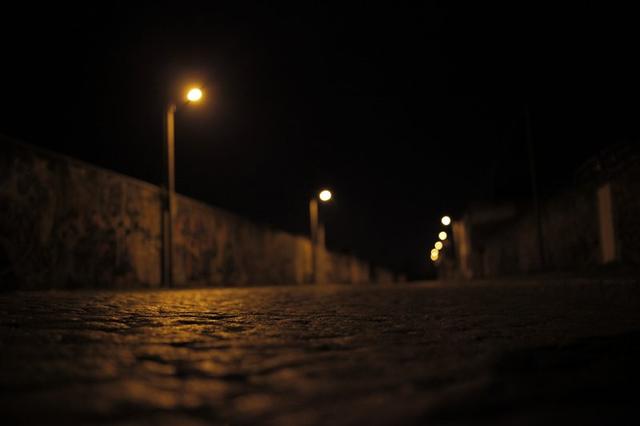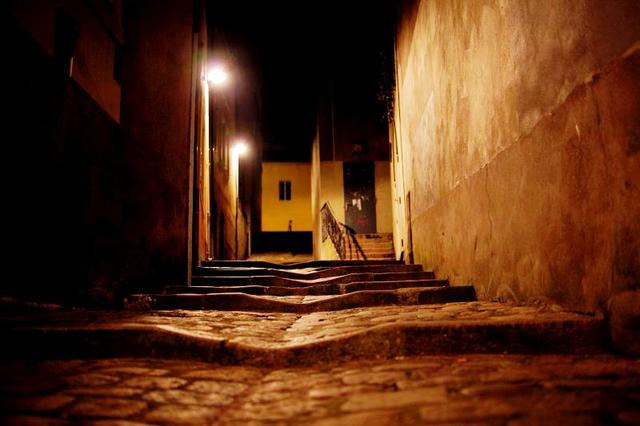 About the project owner
Indie Filmmaker by day and by night... Blogging about DSLR cinema, innovative technologies, open source and low budget filmmaking. Independent film producer, director, cinematographer, editor, and occasional screenwriter.