BD FRISKOZ INVADERZ TOME 3
BD SLUDGE CATACLYSM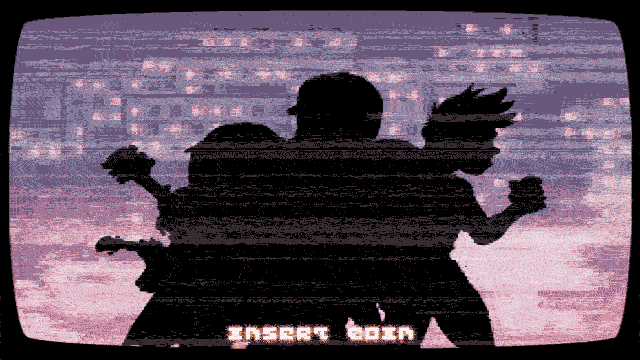 About the project
Le projet BD en résumé :
BD couleur de 108 pages.
Impression au format 19x27 cm
Genre : Serie Z / Fun & Gore
Friskoz invaderz s'adresse à un public ado/adulte
Date de parution prévue : Avril 2019.
L'histoire :
Depuis le «Grand Déluge» survenu en 2012, la carte du Monde a bien changé. Avec la montée des eaux, beaucoup de pays se sont retrouvés submergés par les flots. La panique engendrée par cette situation a provoqué des afflux massifs de réfugiés climatiques sur les continents non immergés. Mais ce Monde était devenu trop petit pour contenir toute la population...
Notre histoire se passe sur ce qui est devenu l'île de Friskoz, située à plusieurs centaines de kilomètres du continent. Nichée en hauteur, la ville fut épargnée par cette catastrophe mondiale, mais elle a instauré une politique anti-migratoire sévère et s'est refermée sur elle-même.
Friskoz suit les aventures de Nic loomis et des habitants de Friskoz. Le dernier endroit qui a echappé a la fin du monde.
Nic est detective privé il enquéte sur une serie de meutres. il va mettre le doigt dans une conspiration apocalyptique.
Friskoz c'est des personnages hauts en couleurs, des gueules cassées. du gore et du fun. on a mis tout ce qu'on aime.
Des films de serie B post-apo au films d'invasion extra-terrestres. Notre bd est sale et on veut pas la débarbouiller;)
PITCH DU TOME 3 :
Nic Loomis est en mauvaise posture il a découvert comment les extra-terrestre compte envahir la ville. Il est lui-même sous l'emprise d'une de ses créatures. Comment va-t-il s'en sortir ? D'où viennent ses envahisseurs de l'espace ? C'est quoi le problème avec les croquettes ? Où est Charly ? Encore un tome tiré par les cheveux !
Suite direct d'un financement participatif que nous avions réalisé sur Ulule. https://fr.ulule.com/friskoz-invaderz/
Friskoz invadrez est une série en 4 tomes.
https://www.toysandgeek.fr/geek/friskoz-invaderz-ulule/
http://www.cridutroll.fr/friskoz-sacree-bd-bordel/

Processus de création du livre :
What are the funds for?
A l'impression de 400 exemplaires du Tome 3.
A payer les frais d'impression et de livraison des contreparties.
A nous permettre de présenter le livre à des festivals de BD, organiser des séances de dédicaces...
Détails des PACKS que vous pouvez choisir sur le site :
EDIT :
NOUVEAU PACK EXCLUSIF
About the project owner
les 2 auteurs et des exemples de dédicaces !!
LEDOUBLE : Scénariste / Storyboarder

LEDOUBLE est tombé dans un carton de comics radioactif quand il était petit. Cette exposition ayant eu pour effet de modifier profondément son ADN, il se met en tête de lire toutes les BD du monde. Sa faim est sans limite, et lui confère des super-pouvoirs pour écrire et dessiner des histoires fantastiques.
https://www.instagram.com/drohordaye/?hl=fr
NIRO : Dessinateur Coloriste
"Cervelle marinée au citron, sauce à la moelle épinière, ragoût de viscères, sapiens hamburgers avec terrine d'homo, recette du chef martien"... Phrase tirée du film « Bad Taste ».
J'ai passé pas mal d'années à mater des VHS, horreur, séries B et Z du vidéo club du coin.
... bouffé pas mal de 5 balles dans les bornes Neo Geo MVS et Jamma CPS2 de la salle d'arcade d'à côté, à essayer de sortir des Hadoken et des Sho Ryu Ken sur Street Fighter 2.
... écouté pas mal de groupes de métal : Sepultura, Pungent Stench, Obituary, Cannibal Corpse, Godflesh, Gorguts...
http://niro.ultra-book.com