Closed [in] for inventory
A quarantine in tens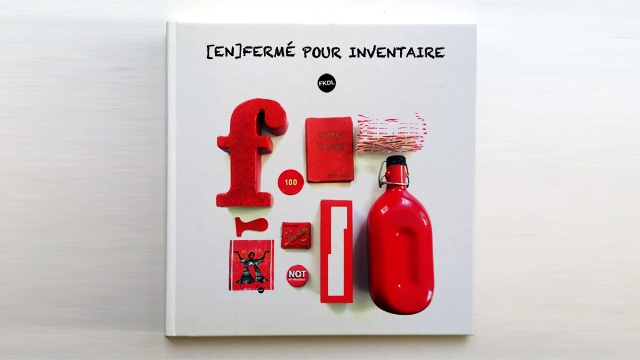 About the project
Closed [in] for inventory, is the story in pictures of my inner journey. Forty-eight hours after the beginnig of the quarantine in France, I started to publish on social networks series of books and vinyls on a daily basis. From culture to colors, I continued with a rainbow of various objects. Ten became my unit and the Instagram square format defined my frame. My duty of tidying up and sorting out turned into a daily challenge. I dove like a child into the big toybox my apartment is to select and share my strange objects, my banalities, my memories, my creations and those of others.
I gathered these treasures, valuables or not, in search of harmony of subject, forms, materials and nuances.
Locked up at home for 56 days, I realized 54 thematic publications.
Turning the confinement page today, I offer you to close this chapter with me by contributing to the publication of the book Closed [in] for inventory.
Franck Duval aka FKDL
What are the funds for?
The funding will participate in the production of the book in 21 x 21 cm format (104 pages, colors, 200 ex.) But also to pay the graphic designer, make goodies (Prints on Dibond, frames) and provide protective packaging and shipping costs.
About the project owner
Franck Duval aka FKDL
Lives and works in Paris (1963)
He began painting in the 80s and presents his work to the public in 1992. Barely a decade later, this fan of collage discovers and develops Art Scotch (created by Joseph Gil Wolman). With this technique, he becomes FKDL and joined the middle of the street art in 2006. The recycling of old magazines is one of his specialities and his approach is both artistic and humanistic: he makes his imaginary accessible to all on the city walls. He shares his techniques at workshops and is in great causes that he finds an extension of its commitment.
Video portrait by Estelle Beauvais :