FestiLaval Danse
Folk dance festival in Quebec 100% free!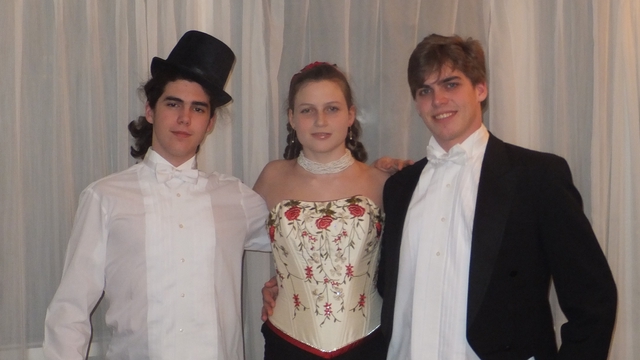 About the project
The FestiLaval Danse is in its 2nd edition and is expanding this year.
When? July 3-4-5, 2020.
Where? At Centre de la nature de Laval, 901 Avenue du Parc, Laval, QC H7E 2T7
Why ? The FestiLaval Danse's goal is to bring together enthusiasts of Quebec and international folklore to promote, share and celebrate the traditional arts of the world. On site, more than 20 groups will be there to showcase their repertoire, and will have the opportunity to lead workshops to make you dance.
In addition, during the evenings, callers will explain simple dances in which everyone can participate.
One of the festival's goals being to democratize dance, access to shows and workshops will be free for all visitors.
What are the funds for?
Funding will be used to:
1) Pay the groups for their services as well as for their travel expanses. Last year's groups came from all over Quebec: Laval, Montreal, Granby, St-Hyacinthe, Ste-Thérèse.
2) Pay the rental of the site and all the accommodations in order to receive the dancers, the volunteers and you, the spectators.
3) Pay the rental of the sound system, the tents and the dance floor.
About the project owner
The mission of Les Étoiles Filantes Dance School is to promote folk, international and historical dances in the Laval region. In addition to planning the FestiLaval Dance for its 2nd edition, Les Étoiles Filantes are organizing 19th century balls accessible to all.
In partnership, La Troupe Fantasia inc. is an artistic troupe founded in Sainte-Rose, Laval, in January 1977 by Ghislaine Burque. It is made up of professionals and amateurs of all ages (9 and over). From a folk choir originally known as "Les Rossignols de Ste-Rose", it quickly became a troop asserting itself through musicals by adding dance and dramatic expression to the quality of its choral song.