Fargo Vinyl Shop Paris
Join us in improving the new Fargo store!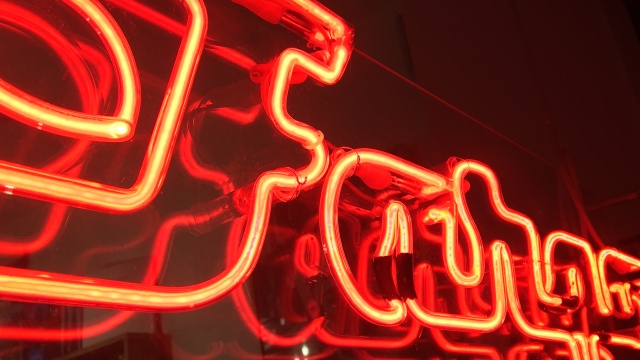 About the project
About the project
The aim of this crowdfunding campaign is to help finish arranging and fitting out a new Fargo store in Paris.
After a couple of years of intense searching, we have at last found a great place in a lively and friendly neighborhood of the 11th district of Paris. It has great potential and is big enough to turn it into the Fargo Store we've always dreamt of.
The Store opened last December with temporary furniture to start with, using cardboard boxes to store vinyl records and fitting the previous owners' – bakers - furniture to our needs!
We now need your help to pimp the place up and ensure the continued existence of the Fargo Store.
We would like to welcome you to a special place where customers will be able to find vinyl records and CDs, but also a wide selection of books, rock posters, photographs, decorative objects and many more. More than a mere record store, it is a Fargo style rock concept-store we would like you to visit!
This friendly place will have a coffee corner that will host cultural events such as signings and instore performances. In our previous location, we have already invited such bands as Timber Timbre, Jonny Two Bags (Social Distortion), Damien Jurado, Against Me!. In the new shop, we have had in store performances by Okkervil River, The Legendary Tigerman and Erika Wennerstrom of the Heartless Bastards.
A unique musical offer. Just before he passed away, the great Texan country-folk songwriter Townes Van Zandt had planned to record an album produced by the indie-noise band Sonic Youth. This is probably the best way to describe our store's ambition, which is to break down all barriers between music styles and deal with fundamentals such as blues, country and soul, all the way to contemporary indie rock.
A specialized - but not elitist - selection. We would like to act as trend-setters and put forward music styles which are often little known in France. In short, we would simply like to share with you the music we like.
What are the funds for?
What will the money be used for?
We have always been passionate about what we do. We have always had a lot of ideas and energy, but as you have probably got it by now, we need you to help us go on with this new adventure.
If the goal is reached 100% – an 8% Ulule commission and 20% V.A.T. must be taken off the collected sum – we will get new made-to-measure furniture for our vinyl records and CDs and pay off our record stock.
If the goal is reached 150%, we will buy more merchandise to have a wider range of products to offer our customers. Because we consider ourselves to be specialists in certain specific genres, we will buy many records in the United States. We will also build a special room dedicated to CDs and buy new equipment including a cashier software, a sound system connecting all the rooms in the store and allowing us to host great showcases, several listening spots and many more…
If the goal is reached 200%, we will get construction work done on the showcase room and the coffee corner, as well as spend some of the money on our special Fargo Social Club concert nights.
About the project owner
About the project leader
My name is Michel Pampelune. I am 49, verging on 47.
I have always worked in the music business because music is my passion. Late in 1999, I left PolyGram (now Universal) - where I'd worked for a few years - to start a new label called Fargo, on which I helped launch the careers of artists such as Neal Casal, Jesse Sykes, Andrew Bird, Alela Diane, Emily Loizeau, Josh Tillman (who would become Father John Misty), Sallie Ford, The Lords of Altamont and many more.
In 2007, I started the Eldorado magazine. Three years later, I opened the first Fargo Store, which some of you may remember, on rue de la Folie Méricourt.
I sometimes also organize concert nights - under the Fargo Social Club moniker - for musicians who would not perform in France without our help, like one of my heroes Steve Earle, who performed on July 2 at the Trabendo in Paris, or Canadian-born and New Zealand-settled Tami Neilson, who will give her first French show on September 3 at the Boule Noire in Paris too.
Over the past years, I have mainly worked as an independent PR for labels such as Communion Records (Tamino), New West Records (Daniel Romano), Rounder Records (Pokey LaFarge), Fantasy Records (Ry Cooder) and Warner Music (Steve Earle).
What all my various jobs have in common is that I love sharing the music that I love and passing it on to as many people as possible.
I have always had great collaborators on my side on my previous adventures – several generations of them feature on the above picture. One cannot do this kind of thing alone.
My sidekick for the new chapter of the Fargo saga is Henrique Valadares, 25, a half-Brazilian half-Italian former journalism student who plays bass guitar in a stoner band. He runs the store and always welcomes our patrons with a smile. Young Alice started giving him a hand not long ago.
Come and visit the Fargo Store at 20, rue Chanzy 75011 Paris, from Tuesday to Saturday, from 11 A.M. to 7.30 P.M.
http://www.fargovinylshop.com
https://www.facebook.com/fargovinylshop