Fanny K 3 Tirage de Luxe
La vie ou la mort pour Fanny ?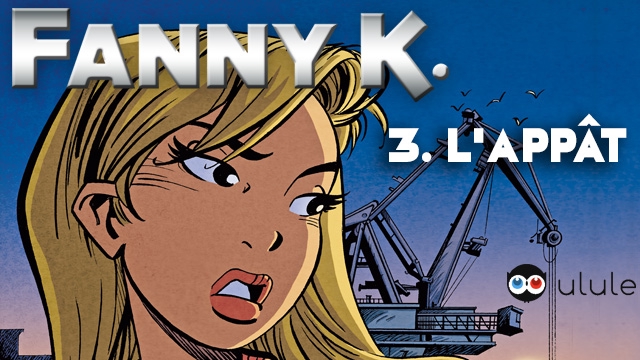 About the project
Fanny enquête sur le décès de sa meilleure amie, une célèbre top-modèle. Chaque indice la jette un peu plus dans les griffes de la mafia russe! Fanny en sortira-t-elle vivante ? Ce 3ème tome est le dernier et le dénouement de l'histoire !
Un polar passionnant en 3 tomes, le tome 3 à paraitre fin 2019 chez BD Must.
Tirage de Luxe Fanny K tome 3, tiré à 333 exemplaires augmentés d'un ex-libris numéroté et signé par Jean-Marc Krings, 56 pages noir et blanc dont un cahier exclusif d'illustrations reservé au Tirage de Luxe de 8 pages. Couverture cartonnée avec pelliculage mat.
What are the funds for?
• Impression des albums
• Fabrication des contreparties
• Droits d'auteurs
• Frais d'envois
• Commission Ulule
About the project owner
BD Must est un éditeur belge indépendant depuis 1997. Nous éditons des séries de qualité comme Fanny K !